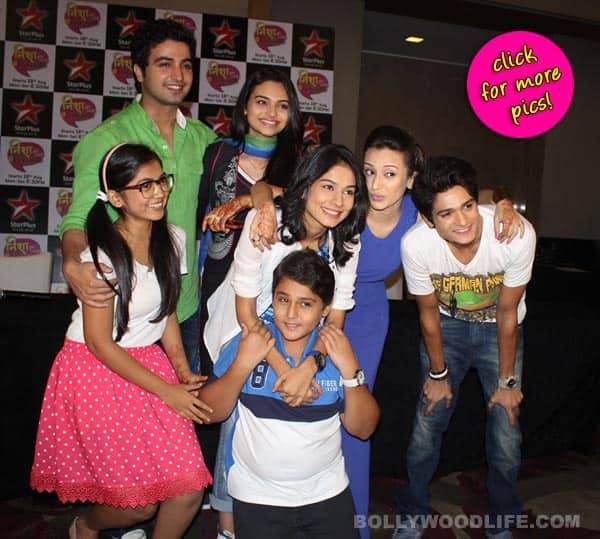 skip advertisement
Star Plus is coming up with a new youth based show that promises to be hatke and entertaining –let's hope they stay true to their promise
Nisha Aur Uske Cousins, which goes on air on August 18, seems fresh, interesting and definitely a fun watch.
The story revolves around the everyday life of the seven cousins. Each one of them is very different from the other. We give you a peek into the characters.
Suketu (Parv Kaila): He loves performing. Suketu believes he is a fabulous actor, but all know that he is just a wannabe. He loves drama and is solely responsible for all the troubles his cousins go through.
Dolly (Purvi Mundana): They all call her the drama queen. No matter how big or small the situation is, Dolly loves being over dramatic. She is a shopaholic and is addicted to her credit cards. Besides all that, she is loveable and very transparent.
Kirti (Heli Daruwala): She believes she is India's hottest diva. Kirti craves for attention and loves being over dramatic. She is stylish and makes it a point to change her wardrobe with time.
Bunty (Nikunj Pandaya): The youngest and the naughtiest of them all. He is the prankster in the group. His cousins avoid including him in their plans 'coz he always rats them out.
Jwala (Barbie Jain): The padhaku of the group. Jwala loves her books and can spend an eternity with them. She has an inferiority complex with regards to her looks. She wants to be more like Kirti.
Umesh (Meherzaan Mazda): The oldest among all the seven cousins. He is expected to be the responsible one, but somehow he never matches up to people's expectations. He is a foodie and loves cooking. He is honest and runs his family's jewellery business. However, he dreams to open his own restaurant someday.
Lastly – Nisha (Aner Vajani): Nisha is a tomboy; she isn't like any of her cousins. She loves her family, but that doesn't mean she does everything they tell her to. She believes in living life on her own terms, she is intelligent and loves breaking rules. She is like a support system for all her cousins.
Stay tuned to this space as we get you more details on this soon to launch show.