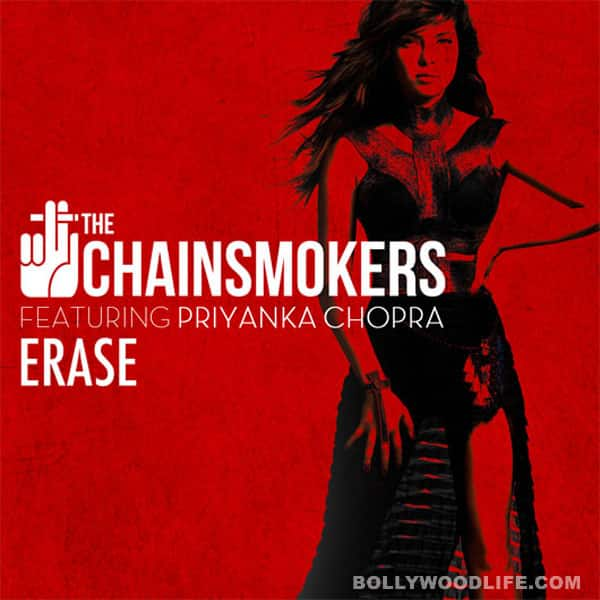 After getting rave reviews for her first single In my city, the Barfi! gal's second foot-tapping number with The Chainsmokers is receiving an even better response. So, if all's well with Priyanka, then why and who broke her heart?
Priyanka Chopra's been on a high for the last few months with the success of Barfi! and her first single In my city. Then what's making her gloomy? Well, check out our Hindi version of the babe's latest racy number Erase (with The Chainsmokers) and you might be able to figure out what left our poor PeeCee heartbroken! But don't blame us if it leaves you in splits 'cause a lot of sense sometimes gets lost in translation, right?
Another week ends since you been gone
It doesn't feel like it's been that long
But I guess it gets better everyday
Yeah yeah!
Ek aur hafta khatam ho gaya jab se tu gaya
Aisa nahi lagta ki yeh tha utna lamba
Par lagta hai har din behtar ho raha hai
Haan haan!
My head is heavy my mind is numb
I found myself in a stranger's arms cause
I just want to make it fade away
Yeah yeah!
Mera sar bhari hai, mera mann hai sunn
Maine apne aap ko anjaan ke haatho mein paaya
Mujhe bass chahiye ki main usko kam kar doon
Haan haan!
My heart is a broken machine
Need you to come set me free
Keep on playing the music baby
Keep on playing the music baby
Mera dil hai tuta hua yantra
Tu aakar mujhe chudaa de
Sangeet bajate rehne do bachchi
Sangeet bajate rehne do bachchi
Erase erase erase erase
Erase erase erase erase
Mitaa do mitaa do mitaa do
Mitaa do mitaa do mitaa do