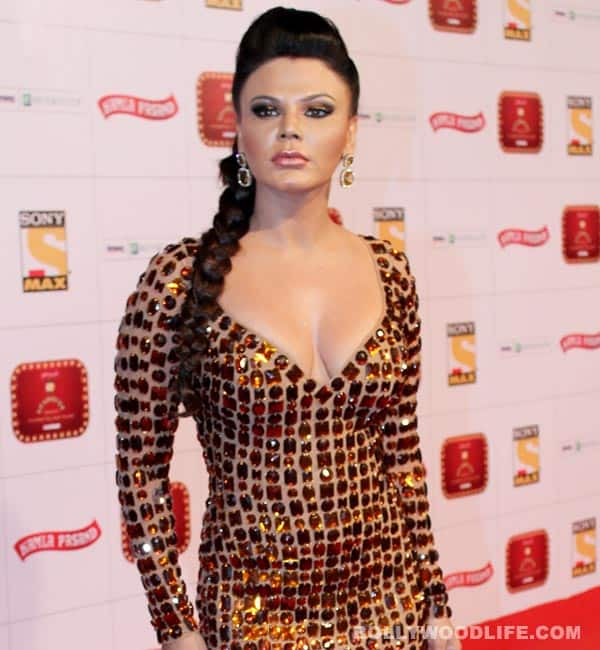 The publicity hungry actor is putting across all her rage against one person. Read on to know who and why…
Rakhi Sawant, who has filed an independent nomination for the upcoming Lok Sabha elections under the Rashtriya Aam Party, on Thursday filed a complaint against Mayank Gandhi, the Aam Aadmi Party leader at the Oshiwara police station. She has alleged that the AAP leader had insulted her and has defamed her while speaking to the press.
Our khabroos also informed us that Rakhi Sawant will also lodge a complaint against Mayank Gandhi with the state Election Commission. If we recall Gandhi is the AAP candidate from the Mumbai North West constituency. While talking to a leading tabloid he had said that no one will take Rakhi Sawant seriously and thus would not vote for her. He had said to the daily, "Majja maar ne waale Rakhi Sawant ko vote denge."
The police seems to have not taken the matter lightly. They have registered a non-congnisable offence against the AAP leader. "Further investigation is underway," said Nasir Pathan, senior inspector while speaking to a leading daily.
Rakhi has accused Gandhi saying that he had attacked her personally as she was a celebrity and that might divide voters in the constituency. "He is trying to turn voters against me. How will he contest elections when he does not respect women? He has harassed and defamed and attacked me personally. I will file an FIR soon and write to the EC to take stringent action against Gandhi," said a raging Sawant to a leading daily.
Now we are not sure as to what is the basis of Rakhi's allegations. From where we stand, wethinks that anyone who does such kind of publicity hogging behaviour should be definitely not allowed to contest the elections.