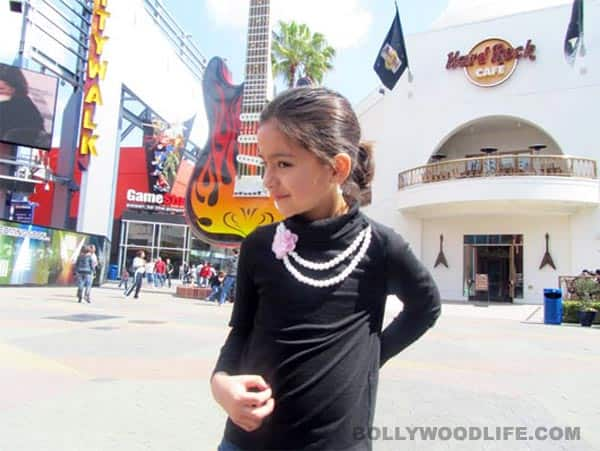 skip advertisement
Yes, dear wide-eyed readers, the Ishkq In Paris babe confessed a while ago that she has been enjoying some pillow-talk with her companion. Curious to know who it was?
Remember Preity Zinta's frantic search for a girl who could play her li'l self in her forthcoming movie Ishkq In Paris? Well, her search ended when she realised that her niece would perfectly fit into those tiny shoes.
So PZ decided to spend some time with her brother and a toli of kids that included her nephews and nieces and it was with her dimpled wee relative that she shared her bed. "Waking up with my 7 year old niece & indulging in pillow talk is both relaxing & entertaining….Mmmm! Simple pleasures of life 🙂 Ting!," Zinta tweeted.
What's more, we stumbled on some pics of this li'l girl who is as cute as our Preity. Wanna take a look?
But alas! Preity's pillow conversations were short lived and her 'ting!' days got over very soon. "Today is a bit of an emotional day. My 8 year old niece & my younger bro are on their way back to the US! 2 months have flown by so fast!" PZ lamented on her microblogging site recently. The child seems to have grown up a little since the first tweet, but that is another story, no!
For now, we sympathise with PZ. Tch tch! Now who will fill this void in Preity's life, dear readers?