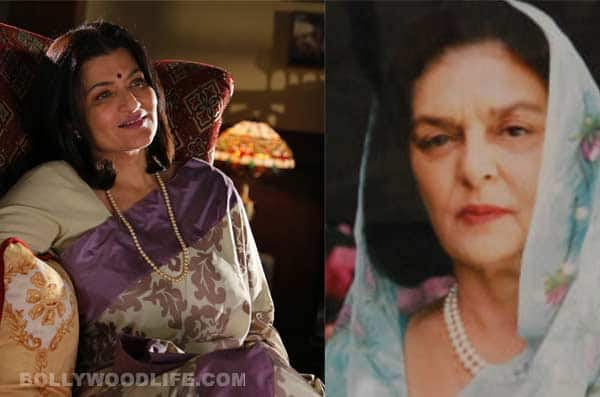 The veteran actor plays Aditya Seal's mother in an upcoming coming of age drama
Sarika has been always synonymous with beauty. Right from her early days, Sarika has proved to be an unconventional beauty in Geet Gaata Chal, Hey Ram and Parzania to name a few! The gorgeous actor is all set to win people's hearts again in the upcoming film Purani Jeans, in which she plays Aditya Seal's mother. Now we hear that Sarika was inspired by none other than Gayatri Devi for her look in the film. Gayatri Devi was the Maharani of Jaipur and is been awarded in 10 most beautiful women of India by Vogue! Sarika is playing a lady from a royal family in Purani Jeans and we hear that the veteran actor kept Gayatri Devi's photo as reference for her costume designing.
A source close to the Purani Jeans team says, "Yes, Sarikaji's dressing and jewellery is all inspired by Gayatri Devi. When Sarikaji learned that she is playing a woman from a royal family, she insisted on referring to Gayatri Devi for her sarees! Sarikaji has herself won an award for best costume designer and she personally looks up to the way Gayatri Devi dresses up!"
Well now, let's wait and watch Purani Jeans to see how close Sarika's look to Gayatri Devi. Purani Jeans starring Tanuj Virwani, Izabelle Leite and Aditya Seal is all set to hit the theaters on May 2.