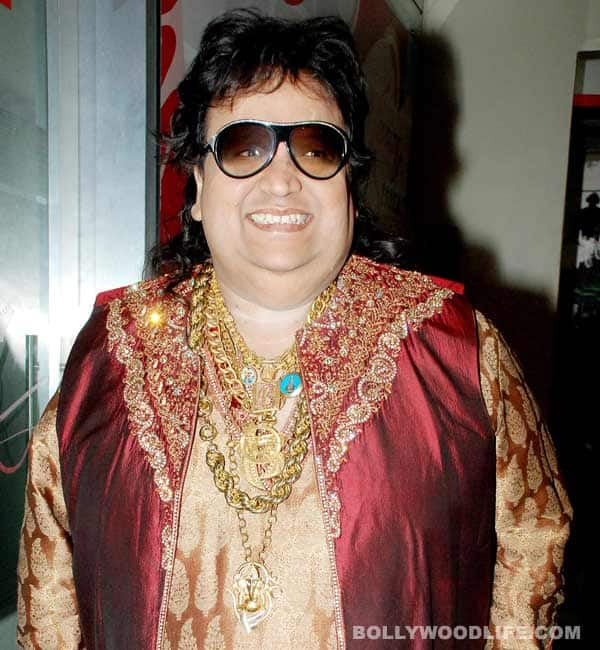 The popular musician will celebrate his 60th birthday tomorrow. We just could not find a better occasion than this to salute Bappi da
We like Bappi Lahiri for his singing and his inimitable style. Bappi da will ring in his 60th birthday tomorrow and we want to give him a hatke surprise. So we quickly went down memory lane, revisited some of the quirkiest lyrics of Bappi da's fun songs and converted them into English word-for-word. The 'lost-in-translation' effect we achieved through our naughty efforts is really worth a look.
Ooh la la (Film: The Dirty Picture)
Oooh la oooh la
Tu hai meri fantasy
Chuna na chuna na
Ab mein jawaan ho gayi
Oooh la oooh la
You are my fantasy
Don't touch, don't touch
Now I have become young!
Yaad aa raha hai (Film: Disco Dancer)
Yaad aa raha hai tera pyaar
Kahan hum kahan tum
hue tum kahan gum
Aabhi ja aabhi ja ek baar
Remembering your love
Where am I? Where you?
You me where got lost
Now come, now come one time!
Bambai se aaya mera dost (Film: Aap Ki Khatir)
Bambai se aaya mera dost
Dost ko sallam karo
Raat ko khao piyo
Din ko aaram karo
From Bombay has come my friend
Salute my friend
During the night eat drink
During the day relax you do
Raat Baki (Film: Namak Halaal)
Raat baki baat baki
hona hai jo ho jane do
Socho na, dekho toh, dekho haan , jan e jaan, mujhe pyaar se
Night remains, thing remains
Whatever that is waiting to happen, let it happen
Think not, watch, see, see darling, me with love
Tamma Tamma (Film: Thanedaar)
Tamma tamma loge
Tu premi aaha, mein premi aaha
Tu raazi aaha, mai raaziaaha
Phir kya daddy kya amma
Ek bas tu hi pyaar ke kaabil, saara jahan hai nikamma
Tamma tamma loge
You lover, me lover
You agree, me agree
Then what dad or mom (will do)?
Only you deserve my love, the rest of the world is useless