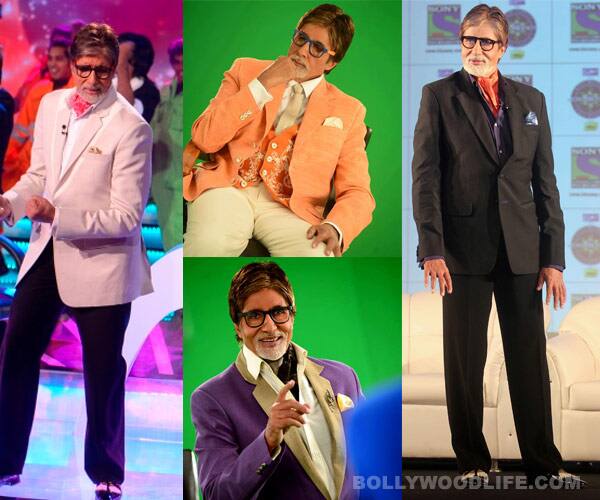 Like the last two seasons, this time too Big B's look will be created by ace fashion designer Rohit Bal
Amitabh Bachchan is all set to make a comeback to the tube with the seventh season of the superhit quiz show Kaun Banega Crorepati. The show is the Indian adaptation of the internationally popular Who Wants To Be A Millionaire and will go on air from September 6.
Like in the last two seasons, this time too Bachchan's look will be designed by fashion maestro Rohit Bal. Gudda, as he is popularly known, is the designer who broke AB's formal dress code by lending colour and a more casual style to his wardrobe. For KBC 7 the superstar will be wearing bandhgalas in varied hues, teamed with scarves. His trademark big glasses and French cut beard will be the same, as will be the style, the sense of humour, the baritone….should we go on?
And there is a tadka added this time around. We hear that Big B will be wearing earrings on his shoes. Yes, you read it right. He has decided to fashion a new trend by wearing earrings fastened on his shoes. When asked about it, the Satyagraha actor said, "This is just for style. I took a few earrings from my house and did this style." Are wifey Jaya Bachchan and bahu Aishwarya Rai Bachchan missing a few baubles, perhaps?
We just can't wait to see Big B's new look…and earrings…. on KBC.