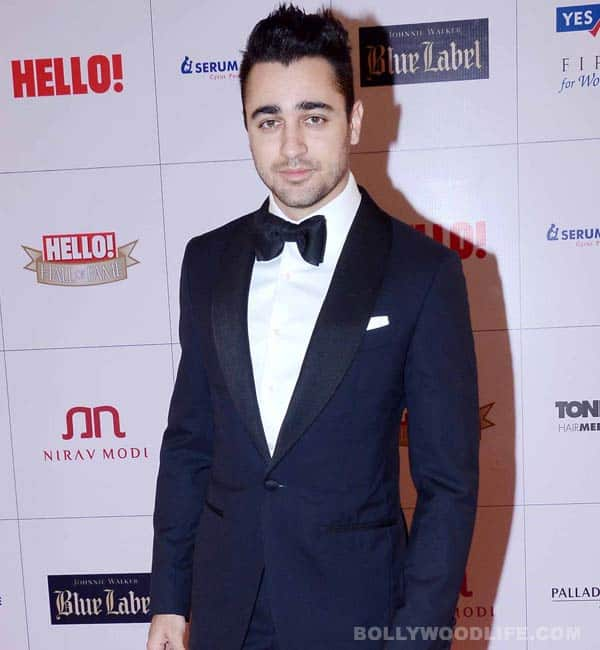 The Jaane Tu… Ya Jaane Na actor recently said that it was unfair to blame the lead pair for a film not working. The lad made this statement in context to his last film Gori Tere Pyaar Mein, which was a dud. Is he unwilling to admit failure?
Imran Khan and Kareeena Kapoor Khan came together for the second time in Punit Malhotra's romcom Gori Tere Pyaar Mein. While their first outing together Ek Main Aur Ekk Tu did decent business at the box office, this time around they were faced with disaster. But Imran believes that the lead actors shouldn't be blamed for failure. In fact, he said in an interview "If a film fails, everyone has to think about it – be it the writer or director. Everyone needs to analyse the problem area." We quite agree with Aamir Khan's bhanja. Everyone involved in a film should take responsibility for its failure. But shouldn't Imran be the first to do so? Coz whoever has watched the film would agree with us that Imran's acting was a major let down – after so many boy-next-door roles, he should have been an ace it at, na?
Also, the only not-so-successful Khan of Bollywood has never repeated heroines… except for Kareena. He has been paired with so many A-list heroines, from Anushka Sharma to Sonakshi Sinha to Katrina Kaif and Saif Ali Khan's Begum twice over. But none of his films with these B-town ladies have been blockbusters. Strange again, coz these heroines are talented and their box office status is testimony to that fact. It's only with Imran as hero that their films have been disappointing. And jo thoda bahut chali hain is obviously coz of the babes, wethinks. Agree?
So Imran should thank his stars for filmmakers still willing to sign him on. And though they say nobody should take things too personally, in this case Imran needs to get personal about his failure. Only then would he realise how far he is from being an 'actor' in the true sense of the word.
PS: We wouldn't be surprised if Imran continued to show his don't-blame-me attitude. After all, he can always fall back on Mamujaan for work!