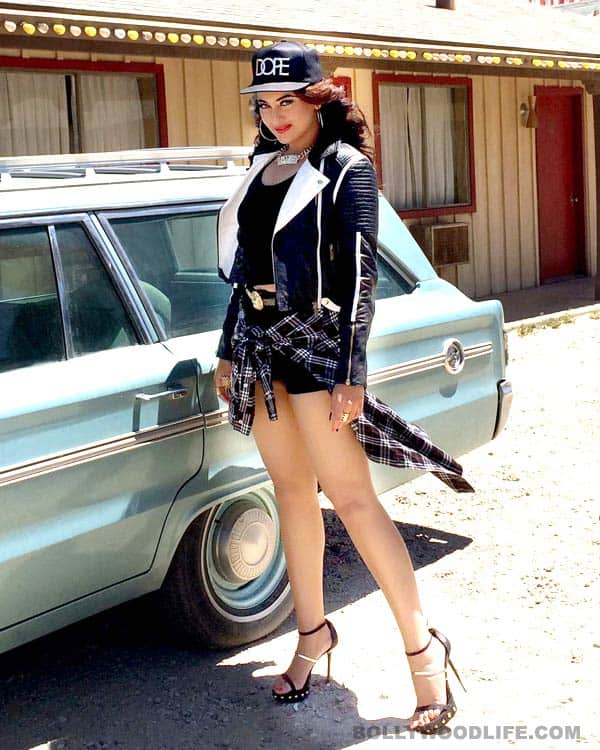 Sonakshi Sinha has company joining her in Yo Yo Honey Singh's music video. Who is he? Read on to know more…
After roping in actor Sonakshi Sinha for his special music video made on the lines of a 8-10 minute film, Honey Singh has roped in Gulshan Grover for a special appearance in the same.
Bollywood's Bad Man who will be seen donning the role of an antagonist (as usual!) in the video, is excited about his collaboration with the star rapper. The video has already been shot in Los Angeles and Gulshan is all smiles about Honey Singh.
"It was a surprise call from Yo Yo Honey Singh, whom I had met only once at the music launch of my film Yaariyan. His respect, affection towards me were reasons enough for my acceptance but what blew me away was the concept of the music video, scale, budget and the fact it would be shot in Los Angles. And to add to it, there was Sonakshi, who is like family. Also, the confrontation between Honey and me in the video will be something never seen before. I think it will be a huge hit and will fetch a huge response," said Gulshan.
Sonakshi will be seen doing a Jennifer Lopez with denim shorts, crop tops and jackets while Gulshan will be sporting the look of a trendy business tycoon. "All three of us – Sonakshi, Honey and I are presented in a very stylish way. Stylists from London were specially flown to LA for the look of all three principal stars," he concludes.