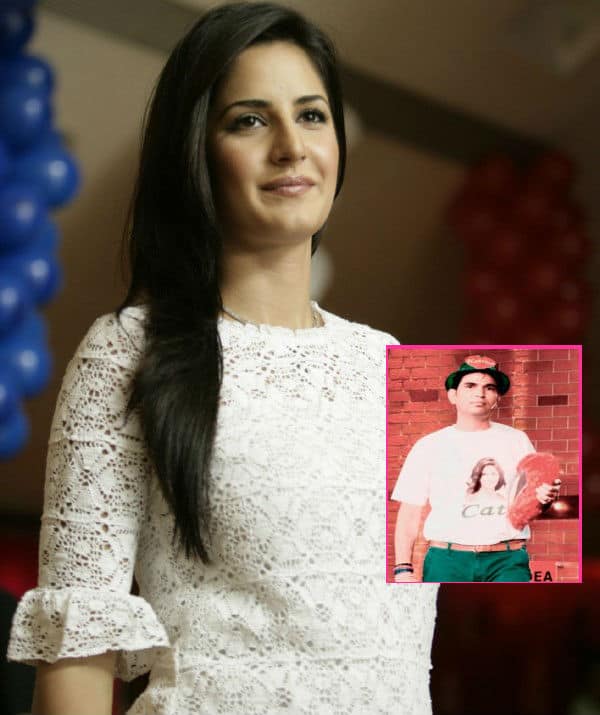 The Bang Bang actor has a die-hard fan in Meerut who has written a song for her. Read on to find out whats unusual about this fan…
A 40-year-old Robotics professor Vinay Sharma from Meerut professes to be the biggest fan of Katrina Kaif. He presented a song with lyrics like 'Katrina Kaif jaane kisko milegi; Jisse Pategi uski Kismat Khulegi' written, composed, sung and choreographed all by himself at the auditions of Cera India's Best Cine Stars Ki Khoj. Dedicating his act to the stunning actress, he introduced himself as the 'Katrina Man'. He had 'Katrina' written all over his costumes. He even carried a green cap and a red heart for the Bollywood beauty. So funny was his entire act and get-up that judges Sonali Bendre and Victor came up on the stage to get a selfie along with him.
Starting today at 9 pm and airing every Saturday and Sunday on Zee TV, Cera India's Best Cine Stars Ki Khoj powered by Glam up — a hunt for the most versatile, talented actors who have it in them to light up the silver screen with their acting prowess.