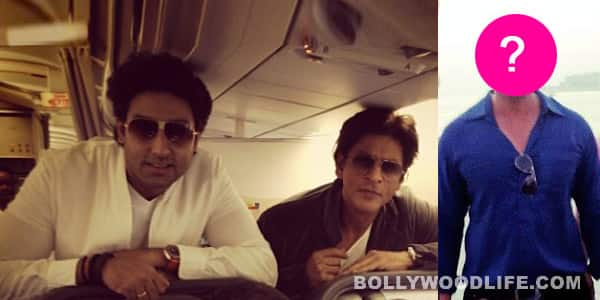 Apparently, Junior B and King Khan have a new dietitian who's not letting them eat chocolates! So who's this new dietitian on the sets?
Shahrukh Khan and Abhishek Bachchan on their toes, literally! All thanks to a certain Mr Sonu Sood who flaunts a perfect set of abs.
On the sets of Farah Khan's directed Happy New Year, Sonu is making sure that all his co-stars are fit, "Everyone is following a fitness regime. For the last schedule, I was absent for 10 days and everyone told me that they gained two to three kg in that period. When we were shooting, everyone used to have salads and junk food was not allowed on the set," the 41-year-old said on Monday at the unveiling of the cover of Health and Nutrition magazine featuring him.
Quiz him how he does it… "I remember I hid Shahrukh's chocolates in Dubai and he was hunting for them and he knew that I must have hid them. So when you have everyone who wants to be fit, they are on their toes. We still have a long schedule of 80-90 days and I think after 90 days, you will see a huge change in everyone," he added. The film also features Boman Irani and Deepika Padukone.
Well that's one helluva way to keep everyone fit, Sonu – keep them running in the hunt of their chocolates. Wink, wink!