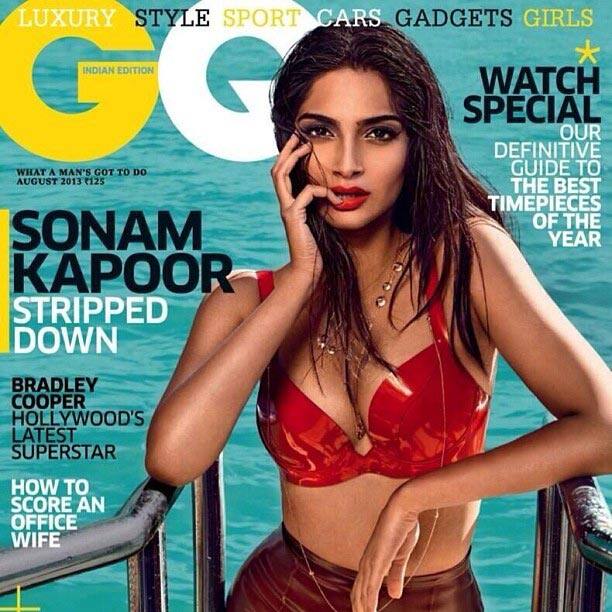 We were shocked to see Sonam Kapoor slip into the slinky negligee of an ultimate femme fatale
Don't blame the weather but Sonam Kapoor, for raising temperatures with her sexy style. She's a tease, she's a coquette, she's a crazy seductress – all this doesn't even remotely sound like SK. But you will see the Kapoor chick showing this new side at the GQ shoot – she makes an appearance on the cover this month. She's gracefully opening the back hook of her gorgeous diamante studded outfit and sensually teasing her fans. Sashaying around in a sexy animal print top and white skirt she will remind you of the Julia Robert's syle in Erin Brockovich. The babe isn't scared of bringing her wild, sexy side to the fore.
And when asked how she would like men to view her, she says, "I'd like them to view me as the weird, gawky and clumsy chick who likes to have a lot of fun." Well we don't know about the men, but we definitely had a lot of fun seeing the babe ditching those vintage statements and oh-so-classy styles. She's untamed…we wonder if she needs someone to tame her! Any takers?