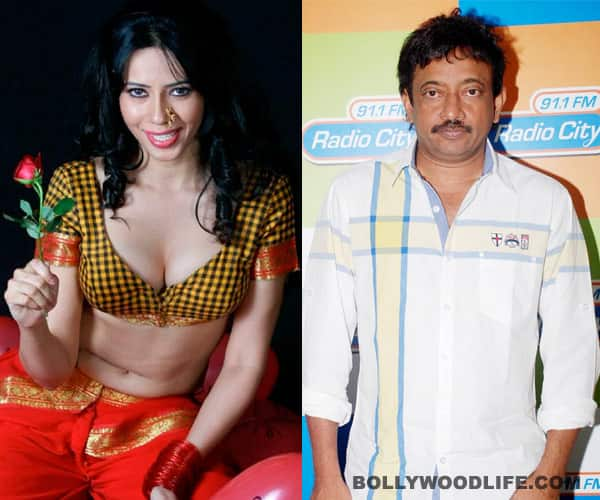 The scandal-loving model claims that she will soon be launched in the big-screen version of the controversial – and banned – cartoon
Over the past few hours rumours have been popping up on the Internet that Rozlyn Khan, who is known for dropping her clothes at random will be playing the cartoon sexpot Savita Bhabhi in Ram Gopal Varma's new film. These rumours were sparked apparently after news came in telling us about a leaked video with Rozlyn dressed as Savita Bhabhi uploaded on the Internet. On closer inspection, however, we could easily tell that the clip was an old one, one that Rozlyn made during the Anna Hazare demonstration last year, with her pouting…err…seductively as she poses in revealing desi clothes.
And so we, in our usual jasoosi way, decided to dig into this meaty one; it was too much fun to resist. So we got in touch with the alleged director of the Savita Bhabhi film, Ram Gopal Varma. According to him, he is aware of the rumours and, in his trademark deadpan style, he told us that the news was false. "No, I am not casting anyone, and I am not making any film called Savita Bhabi," he stated.
But whose story do we believe? Is Rosalyn Khan talking about her new 'movie' because her popularity is waning? After all, her contemporaries in sleaze – Poonam Pandey and Sherlyn Chopra – have both landed a film project each, while Rozlyn has none, right? And can anyone take RGV's word on faith – remember how he told everyone that he was not making a film on the 26/11 attacks on Mumbai? And then he released 26/11 a few months later – wasn't that you, Mr Varma?
So, what do you say, BollywoodLifers? Who do you think is telling the truth? And more interestingly, do you want to see Rozlyn as Savita Bhabi in a RGV film? Let us know!