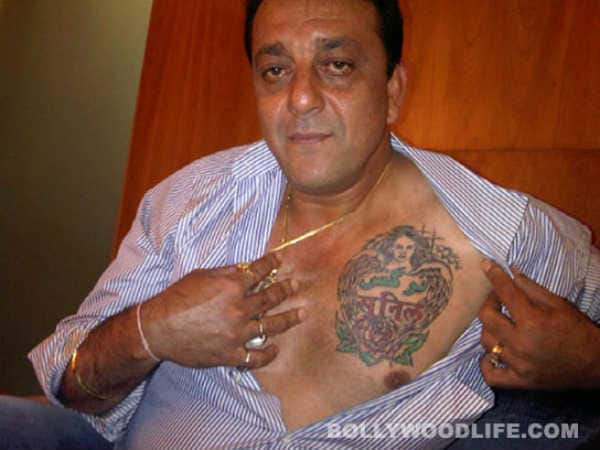 While still locked up inside the jail Munnabhai actor is making news outside thanks to an MMS that has gone viral in Bollywood
Sanjay Dutt continues to remain in news even after being back in the jail barracks. The actor who raised a storm by bagging back-to-back parole extensions has again made headlines. It seems that a drunk Sanjay Dutt MMS is now entertaining the Bollywoodwallahs. A news daily reported that this MMS clip has remained inside the Bollywood circles and is yet to reach the media circles or online medium. But we can still describe the content of this lengthy leaked video. But the big question running on our collective minds is – who leaked this MMS?
Well, it seems a newcomer who was amongst many invited to a party by the actor when he was out on the parole last time around shot this clip. We're sure that the Dutt's will be left red-faced after this episode.
The MMS shows a drunk Sanju talking about some of the other Bollywood guys. A high Dutt also plays an imaginary guitar. Well if that's not entertaining enough then Sanjay's banter will definitely tickle your funny bone.
We hear now that the family has got a whiff of this episode, they are trying to find out who was the star who leaked this video? Considering that Sanju is close to upcoming stars Ranbir Kapoor, Varun Dhawan and Arjun Kapoor, was it really one of them? Well, we will have to wait and find out, else may be just wait and watch till the Dutt's find – hai na?