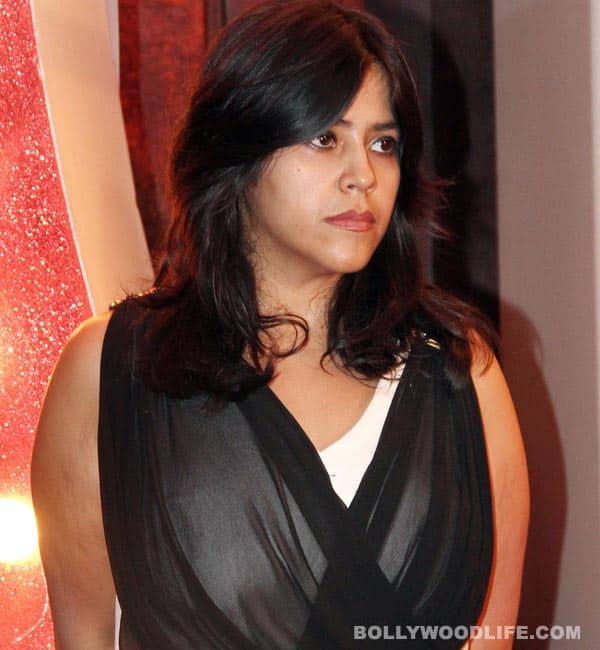 The czarina slaps a case against her Rock the Shaadi co-producer Siddharth Jain
People who want a peaceful life better not mess with Ekta Kapoor or they will get a taste of the telly queen's wrath! Though Ekta has apparently mellowed down and all and stopped chucking cell phones at people – something she was notorious for – she may not stop from taking legal recourse towards those who irk her!
The latest to get a dose of her temper is Siddharth Jain, who was co-producing Rock the Shaadi with stars Abhay Deol and Genelia D'Souza. According to Ekta, Jain has been managing the film quite haphazardly and has gone overboard with the budget in the first schedule itself. "The movie was in such a financial mess that after the first schedule itself, it became impossible for Balaji Motion Pictures to take it over and recover the investment," said a source close to the project.
Apparently, the movie, which went on floors in October 2011, was scrapped after the first schedule itself owing to a number of spats between director Navdeep Singh and VFX specialist Niraj Shanghai. After that, Jain had held Abhay responsible for the delays. But Abhay retorted saying, "Both producer Ekta and me really want to complete the film. 40 minutes are ready and it is looking really good. The film has everything that a commercial pot-boiler needs. But Siddharth has messed it up."
So seems like Ekta's wrath is warranted considering the film could not see the light of the day. She has now filed a case against Jain for recovering her dues.