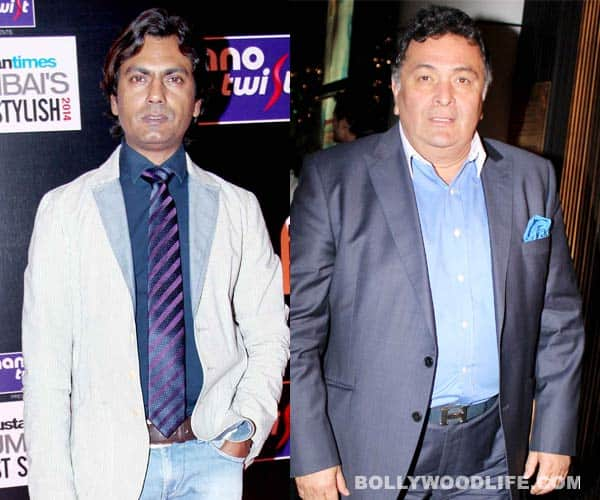 A reporter from a leading newspaper found herself guilty for causing the hulabaloo between the senior Kapoor and The Lunchbox actor
It was a curious case of misplaced quotes used cheekily to cause an ugly war of words between Rishi Kapoor and Nawazuddin Siddiui. A hasty reporter, from a leading newspaper, probably in her attempt to catch up with the sacrosanct print deadline, lifted quotes from some other interviews published in her in-house magazine, to pit Rishi against Nawaz.
The red faced Rishi then lashed at Nawaz. "You (Nawazuddin) haven't done it (running around trees) in your life; neither will you get a chance to do it. And you aren't capable of doing it either. You don't have the image; you don't have the talent," said Rishi Kapoor.
And now the newspaper has sought apology for the article. Speaking to the same newspaper Rishi maintained that he has nothing against the Kahaani actor. "I have tremendous respect for new talent. Nawaz is close to Ranbir's age and I would never deride anyone or be disrespectful to their talent."
With that quote the fires of an ugly spat have been doused and we hope that Rishi and Nawaz will laugh about this incident some day . The two might as well work together, we certainly hope. If that happens it will be a jungalbandi of sorts as far as the duo's acting prowess is conce