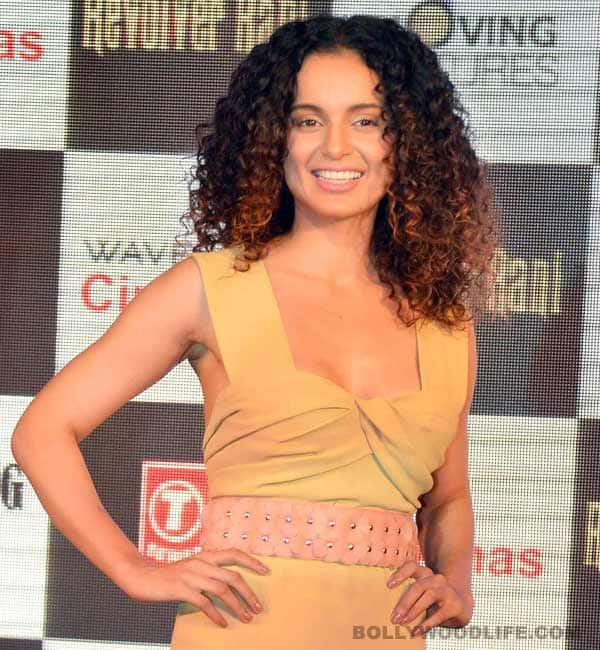 The curly haired babe wanted to celebrate the success of her recent release Revolver Rani at her plush pad. Read on to know what exactly then led Kangy change her mind?
Some party poopers are delightful and highly unavoidable! Ask Kangana Ranaut how she changed her big plans of celebrating the success of her latest release Revolver Rani thanks to a good piece of news that turned out to be a party pooper eventually.
The 27-year-old hottie decided to host a party at her Mumbai residence recently when a stunning bit of info arrived from South. Yes, Kangy's superlative film Queen will be screened at the upcoming Melbourne film festival and the actor, in order attend the film's screening in Australia, has now postponed her success party.
However, our secret birdie chirped to us that Kangy put together a small, intimate dinner for a few friends before leaving for Melbourne. She hosted a dinner for the cast and crew of Revolver Rani. Once she is back from her Australia trip, she will host a big party to mark the film's encouraging reception. Kangy confirmed the news to daily and added, "Yes, I hosted a small dinner for the crew. We have got some good reviews. I feel that celebrations help acknowledge a team's achievement thereby boosting its morale."
All we can say at BollywoodLife is more power to Kangy and may the gal make us proud with her choice of hatke movies!