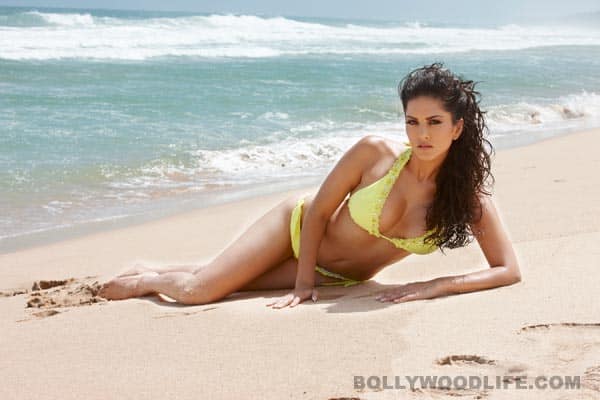 We know about crazy and obsessed fans indulging in bizarre acts
Sunny Leone has just begun her Bollywood career, but her reputation as an adult movie star has made her extremely popular. The Jackpot babe has a huge fan following and we know that she is the most searched celebrity online. So, it did not come as a surprise to us when Ms Leone's grey lingerie was stolen from the sets of Ragini MMS 2. This certainly is an unusual theft, a designer lingerie of the sexy Sunny was stolen! Apparently the Jism 2 actor was shooting for some sexy scenes in her grey designer lingerie, but somebody stole her special bikini which resulted in a delay of two days. We wonder if it was a fan obsessed with Leone or then was it a female fan who wanted to own this sexy piece of the designer piece.
Whoever it is Ms Leone refused to take any other replacement as she prefers top designer lingerie to protect her skin. Result, the makers had to order for the same piece and wait for their special package to arrive to continue shooting for the film. That's not it, the producers beefed up the security arrangements on the sets to avoid future incidents. Did they also lodge a complaint for the missing bikini with the cops? Well, we don't know, but we are sure this chor has a fetish for hatke things, hai na BollywoodLifers?