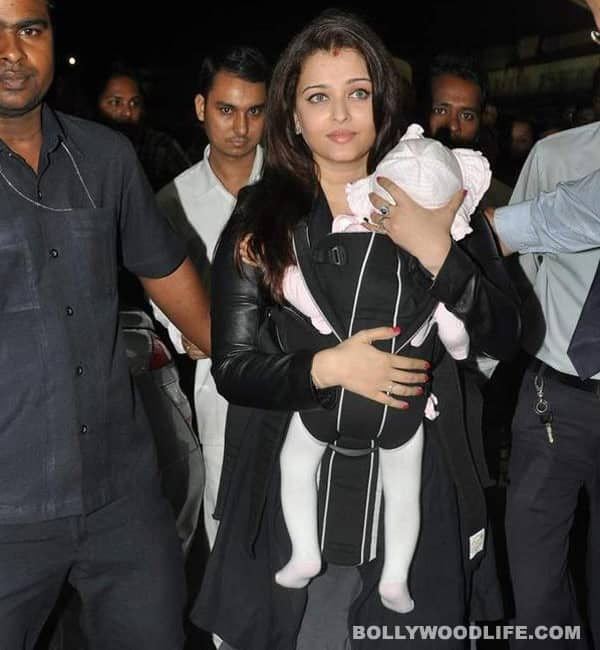 The career-oriented superstar makes sure that her li'l bundle of joy is in good hands while she's away shooting for her high-end commercials
Aishwarya Rai Bachchan, the hands-on mother that she is, is learning to strike a fine balance between work and personal life. Since Mrs Bachchan is swamped with endorsements, the one concern that has been gnawing her brains is who will take care of Aaradhya Bachchan while she's not around, as the Bachchan family is super busy most of the time and every member has their own work commitments. And Ash has now found a solution to this dilemma, and who better than your immediate family to take care of your needs and nip your problems in the bud.
So it seems that whenever the former Miss World has to shoot for a commercial, which most of the time takes place in Bandra's Mehboob studio, she makes it a point to drop her princess at her parents' place, which is also in Bandra.
Now that Aaradhya is in safe and protective hands, why doesn't Ash go ahead and sign some films too. That would be a nice thing to do to give her dormant career the much needed boost, no?