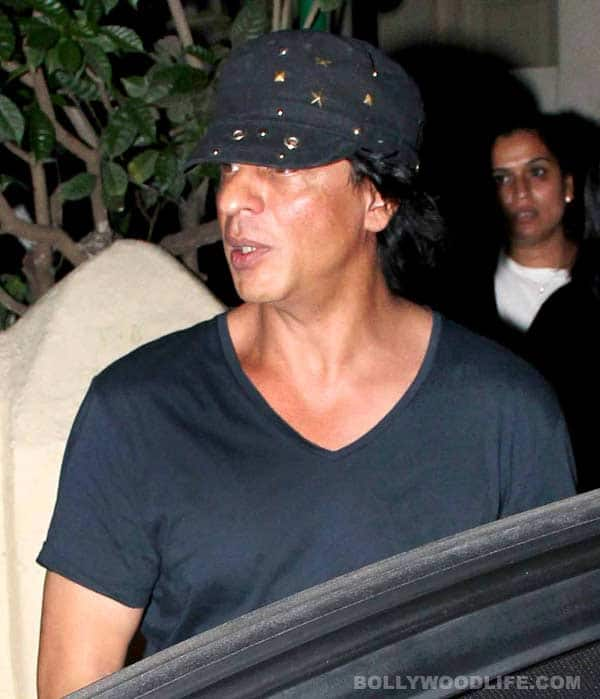 An international designer is interested in designing the Chennai Express actor…Read on to find out
He fell in love with the chaos and vibrancy of India during his maiden trip and counts the experience as one of the incredible ones. Now British designer Gareth Pugh, who designed for the likes of Kylie Minogue and Lady Gaga, wants to see Bollywood superstar Shahrukh Khan in one of his outfits.
"I shared my flight from London to Mumbai with Shahrukh Khan… he seems like a cool guy and I could definitely see him rocking some Gareth Pugh menswear," said the London-based designer.
Pugh was in India earlier this month as part of a world tour of his first fine jewellery piece made in association with Forevermark, the diamond brand from the De Beers group.
The designer, who travelled to Mumbai and later Jaipur during his India visit, was in awe of the energy he experienced here. "The energy of the city, especially in Mumbai, is certainly something that you can instantly feel. This is something that I thought I would be used to coming from London, but this energy, mixed with a certain feeling of chaos and vibrancy, is something I definitely like about the trip," said the 32-year-old.
"The sensory overload that hits you from the moment you step off the plane is an incredible experience. I travelled from Mumbai to Jaipur, so my only hope for the trip was that this feeling will intensify as I discover more of what India has to offer," he added.
Pugh, educated at London's Central Saint Martins, has received global recognition for his approach to redefining modern luxury. His clothes have been described as wearable sculptures, an amalgamation of experimental forms, volumes and fabrics.
The England-born designer made his London Fashion Week (LFW) debut in February 2005, as part of the Fashion East line-up. His first solo show at the same fashion gala came in 2006. A year later he was invited to present his work at the V&A's Fashion In Motion showcase. The designer's clothes are stocked internationally and in August 2010, he opened his first flagship store in Hong Kong. He has worked with some of the world's most celebrated artists and institutions including a recent collaboration with Wayne McGregor at the Royal Opera House, Covent Garden.
He has also styled for top notch international fashion icons and says that his designs are only made for those who are strong from inside. "I would like to think that the women who choose to wear my designs have an inherent strength, or power, that I hope also comes through in my collections," he said.