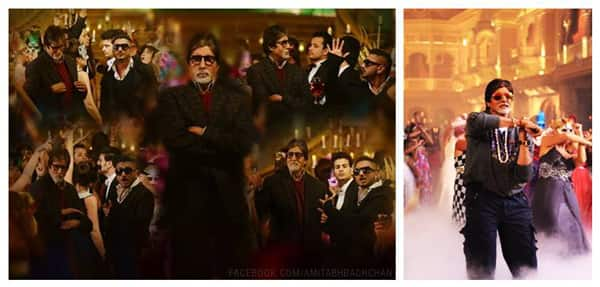 Sr Bachchan was partying all night. But with whom?
Amitabh Bachchan was in Lonavala recently to shoot for the last song of his upcoming film, Bhoothnath Returns with Yo Yo Honey Singh. The shooting went on till 5 am, due to which Big B could catch only an hour's sleep as he had to leave for Raigad. Wasn't that a given? But given the live wire Yo Yo is, we are sure Mr Bachchan must have head a great time shooting and partying all night with him.
"Having finished very late last night at Lonavala and the Party with the Bhoothnath… Getting to bed almost at 5 am to be up again at 6 am to leave for Raigad by helicopter, an hour away, to visit at my insistence, the work that the Foundation Swades does for the rural inhabitants, one shunts away the lack of energy and sleep that overcomes one," Sr Bachchan wrote on his blog.
Mr Bachchan also shared his experience of being in the midst of the villagers. He wrote, "It has been a most humbling experience to be in the midst of the villagers and their life and expectations and what they build so diligently and passionately. The Foundation is run by Ronnie and Zarine Screwala and I shall be joining them in this exercise to collect funds for the many activities and facilities they provide to the under privileged."
The Aarakshan actor further wrote, "We tend to forget and put aside the comforts we in the city enjoy … The daily essential needs – common and of the most basic nature. It is almost embarrassing to be in the privilege we are in. To be astonished that the most elementary needs are missing among them. Yet they smile, exist and work continuously to better their condition. Remarkable !!"
Finally, the sleep deprived Mr Bachchan ended his blog saying, "I am sleep deprived, so I shall not be able to say much .. but there is much to say … and to do .."