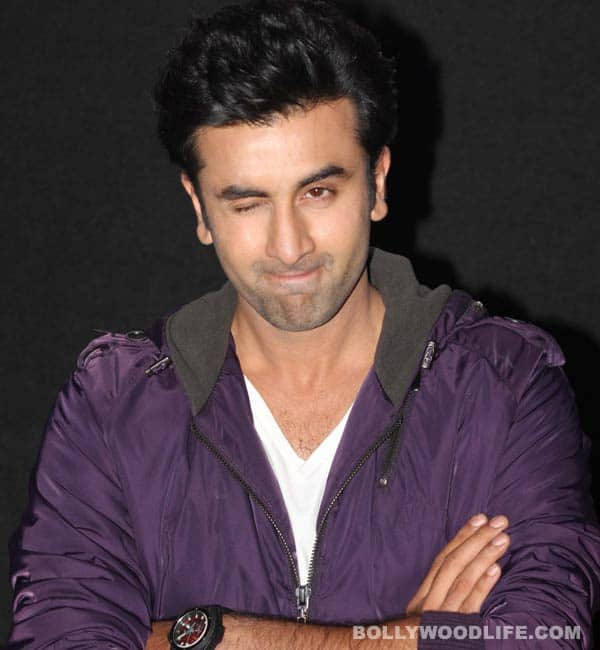 The Barfi! actor was caught passionately smooching a mysterious girl in Delhi
There's something peculiar about Ranbir Kapoor's public persona. The Kapoor lad has always been labelled as the young Casanova of B-town. Though Ranbir doesn't take that title seriously, we wonder what to call a man who is always in the headlines as much for his acting talent as for his string of love affairs. So far, the 29-year-old actor has been linked with some gorgeous ladies in B-town, including Deepika Padukone, Nargis Fakhri and Katrina Kaif.
And now we hear that Ranbir was caught kissing a girl in Delhi in the wee hours of the morning. The good looking actor was in the capital city to shoot for an advertisement and was staying in a five star hotel. He was spotted at the hotel's nightspot well past closing time. A little birdie tells us that the place was dimly lit and when some sources from the media wanted to approach Kapoor, they saw him in a passionate clinch with a mystery girl who was present with him.
We also learned that the gal in the question was not a B-town hottie, but the daughter of a highly influential banker from Mumbai. Apparently the girl is studying in college and the news that she was spotted kissing the Kapoor lad has not gone down well with the girl's 'well-connected' and reputed family, who was reportedly in Delhi to celebrate the engagement of their elder daughter. What is more interesting is that the girl who was the other half of the kissing couple is not the type to indulge in PDA, so this behaviour is totally uncharacteristic, we are told.
Now this news has come as a shocker to us. We thought Ranbir was all grown up now and would not indulge in crazy shenanigans like any hormone-loaded teenager. Sigh! This rockstar has proved us wrong, big time!