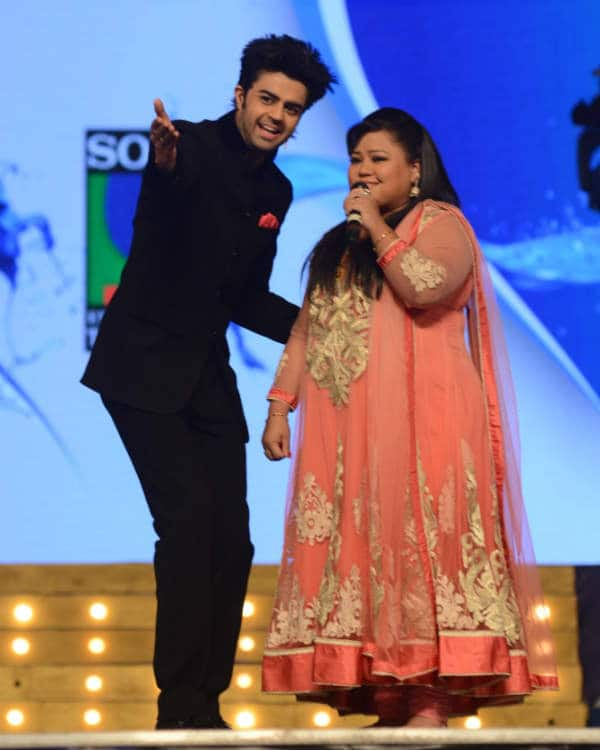 The popular comedienne is holding a swayamwar at the award ceremony held to felicitate the Mumbai police
In this year's Umang Awards 2014, Bharti Singh is holding a swayamwar for herself. She is seeking a groom who is rich, handsome, and someone who appreciates her beauty. And guess who the candidates she chose as her potential grooms; the witty advocate from Adaalat– Ronit Roy, Sony Entertainment Network's COO, NP Singh and Inspector Himanshu from Mumbai Police.
In between the award ceremony, Bharti made her way towards the audience and targeted Ronit Roy first. After receiving dirty glares from his wife, the comedienne moved to her next target, NP Singh. "I had received a marriage proposal from NP Singh as well," said Bharti. The poor COO simply blushed and excused himself from Bharti's embarrassing questions.
The comedienne next asked Inspector Himanshu from the Mumbai Police to be her groom. Unfortunately, the poor gal received rejection from everywhere. But that did not stop Bharti, by the end of the event she compromised and decided to marry co-host Manish Paul. LOL!
Bharti made everyone roll on the floor laughing. Don't forget to watch Bharti at the entertaining Umang Award function on April 20, 2014 at 2 pm and 5pm only on Sony TV.