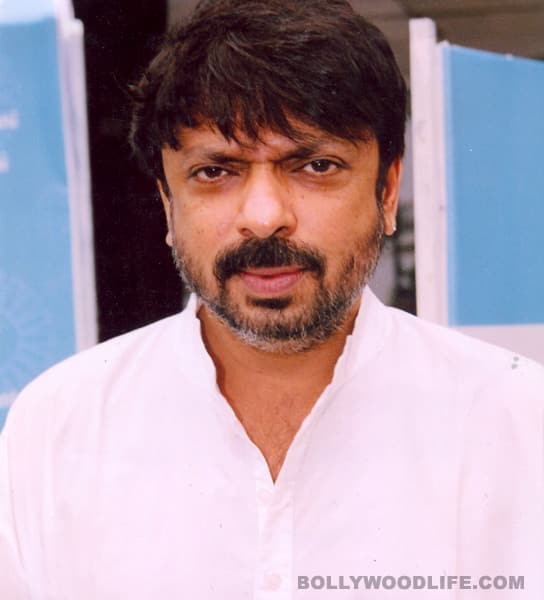 After disasters like Saawariya and Guzaarish, nobody in B-town wants to work with the maverick director who is known for his cinematic indulgences
A decade ago, anyone who was someone in B-town would go out on a limb to be a part of a Sanjay Leela Bhansali film. His movies were hugely mounted, with a star cast that would be the envy of the biggest filmmakers and he managed to please the critics as well as the masses. But like all good things in life, Bhansali's gold run at the BO came to end after the release of the Amitabh Bachchan-Rani Mukerji-starrer, Black.
It has been a decade since then and Bhansali has made two films as a director: the Ranbir Kapoor-Sonam Kapoor launch pad Saawariya, and the Hrithik Roshan-Aishwarya Rai Bachchan-starrer, Guzaarish; as producer, he was involved with one film which had Prateik in the lead, My Friend Pinto. All three films tanked miserably at the BO. Bhansali became the butt of jokes at most award ceremonies. The last we heard was that Prateik was upset with him for not being a hands-on producer.
Bhansali said in a recent interview, "Bollywood is a competitive place. But for me at least, if a friendship means that I have to work with the same actor and the same actress because that's what friendship is, then that is not friendship for me. That becomes a liability — a liability that you are bound to a person." Ironic as it is, Bhansali has become a liability for his friends.
The latest we have been told is that nobody in the industry will agree to do his next film, a love story. Salman Khan, Shahrukh Khan, even Ranbir Kapoor (who was launched by SLB) excused themselves out of it by quoting date problems. If rumour is to be believed, Bhansali has signed on Ranveer Singh, who is soon becoming the poor man's Ranbir Kapoor. The leading lady hasn't been cast yet, but the buzz is that either Kareena Kapoor or Anushka Sharma might sign on the dotted line.
Watch this space for more on Bhansali and his forthcoming love story.
ALSO READ: Aishwarya Rai Bachchan to make a comeback with Sanjay Leela Bhansali