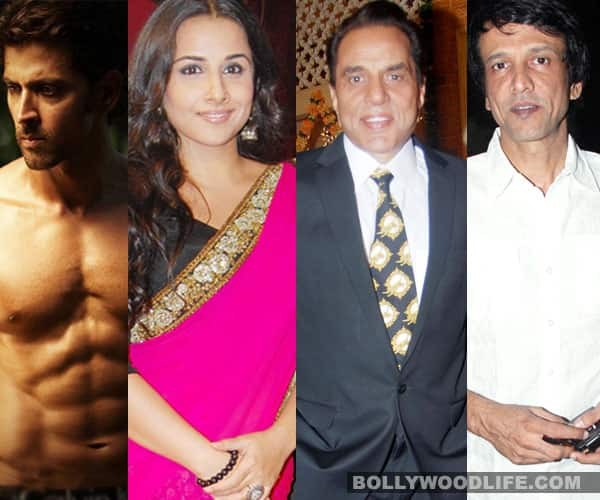 Awestruck by Amish Tripathi's writing, Karan Johar has decided to make a film of the author's best-selling novel. And now that Johar and his Dharma Productions team are passionately working on this project, still trying to lock in a director and set down the screenplay, we wondered if we could be of some help
It seems Karan Johar has been in a state of confusion for quite some time now regarding the casting of the film he plans to make based on Amish Tripathi's book, The Immortals of Meluha. He wants Hrithik Roshan and Vidya Balan to play the protagonists, but looks like things are still at a nascent stage and Johar has been trying hard to set the wheels of this project in motion. We thought, why not help the director with options we think would suit the significant characters from the novel? And you never know, Karan, paying heed to our suggestions might help you single out the right faces for your fictional flick!
Who can play Shiva in ' The immortals of Meluha'? 
 Can Vidya Balan do justice to the role of Sati?
 Which B-towner can do the role of Shiva's loyal friend Veerbhadra?
Prakash Raj, Sanjay Dutt, Kay Kay Menon : Who fits into the shoes of the intense Parvateshwar? 
The gentle king Daksha: Who can pull off this role better? 
Who can play Brahaspati, the chief scientist in ' The immortals of Meluha'?