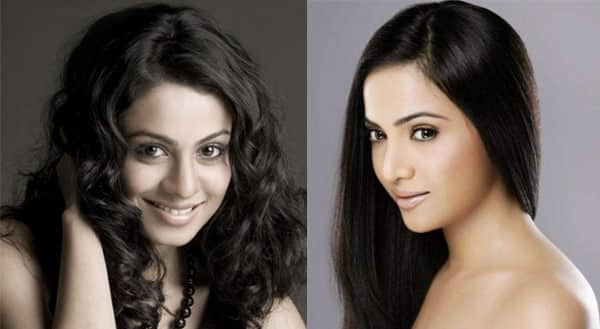 Mrs Shabbir Ahluwalia is pregnant and hence is quitting the show, so who will replace her?
Ek Nanad Ki Khushiyon Ki Chaabi… Meri Bhabhi's Shraddha Shergill aka Kanchi Kaul has put her papers and the makers have been auditioning other actors to replace Mrs Shabbir Ahluwalia.
DJ's Creative Unit has approached several leading and popular telly actors to take over from Kanchi. They spoke to Shilpa Anand of Dill Mill Gayye fame and Mansi Parekh (Gulaal), but the final decision is yet to be known.
A source confirmed that Shilpa was approached for the daily soap. So we spoke to Shilpa, who said, "I cannot comment on that as yet. I have just finish Darr @ the Mall – the movie and am busy working on another film for now. So do not know anything yet." Well looks like the actor has a pockets full with work.
After getting in touch with Mansi Parekh, she said, "The channel had approached me for the show. Then again, they have contacted a lot of actors with that role. They haven't reverted to me yet on the offer." The actor says that she is not doing any other show at the moment nor is she doing any film. "I am not doing anything on television as yet, but I am doing a lot of other things." Mansi was at a recording studio when we spoke to her. Guess the actor is doing several things at the moment.
While we like both the actors and think they would play Shraddha Shergill perfectly, it's difficult to pick the perfect replacement. Who do you think could play Shraddha better – Shilpa or Mansi?