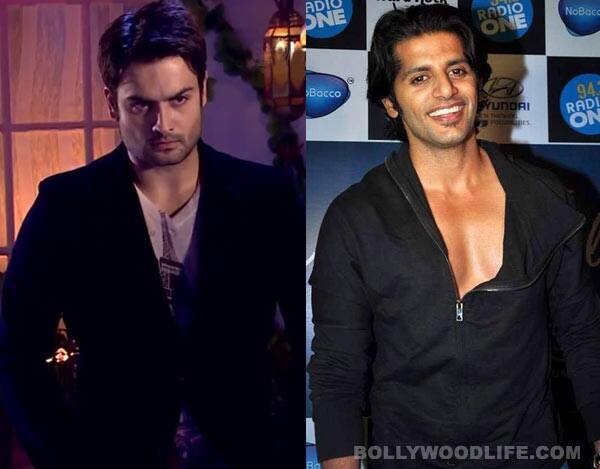 skip advertisement
Madhubala Ek Ishq Ek Junoon is ready to take a giant leap; however will this reel story affect real life relationships?
Vivian D'Sena as RK is as loved as Karan Singh Grover from Qubool Hai was. And it looks like both actors have a lot in common. While Zee TV issued a statement about replacing the actor (Karan) who played Asad because of his starry tantrums and unprofessional behaviour, inside sources suggest that the highhanded RK (Vivian) is no different and hence will meet a similar fate.However, Vivian's case is a little worse than Mr Grover's – and just as Karan was replaced by buddy Raqesh Vashisth who reportedly was recommended by the Dil Mill Gaye star, the man stepping into Mr D'Sena's shoes is his close friend Karanvir Bohra. We hear that the Dil Se Dua Saubhagyavati Bhava actor is ready to play a lean mean RK after the projected 20-year leap, and explore new relationship dynamics with Drashti Dhami, who will play Madhubala's daughter (this, after playing Madhubala!). Confused? We promise we will untangle this telly-mess soon enough.
While the makers of the show are keeping this khabar under wraps, hush-hush whispers humming through tellyland suggest that Karanvir is ready, willing and likely to take his famously mean act to new levels further in the 20-years-later Madhubala. Will this change the balance in the Karan-Vivian friendship? Well, we certainly think so. But if Vivian gets a rocking new assignment, as his message to his fans seems to indicate, all could be forgiven and the dosti could flourish.
BollywoodLifers, do you think that Karanvir Bohra is the perfect replacement for Vivian DSena for RK's role in Madhubala? And will he match the act that Drashti will put on, playing her own daughter after the 20-year leap? You tell us!