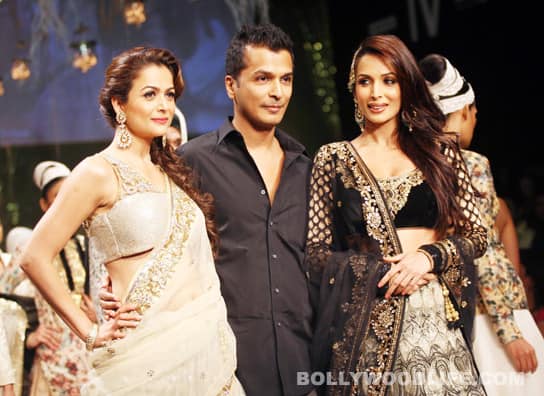 One of Bollywood's fave designers, Vikram has begun writing his film and might start production later this year. But who will he cast as the leading lady?
Fashion designer Vikram Phadnis is directing a film and he has already begun writing it. "I might start directing my film this year itself. Hopefully, if things go right, it might go on floors this year," said the designer. When asked to share more details about it, he said, "It is too early to talk about it. I am still writing the film."
Several Bollywood stars are Vikram's patrons – including Priyanka Chopra and Katrina Kaif. We wonder who he is planning to cast in his directorial debut! There might be a fight for it soon….
The designer will soon showcase a collection inspired by rural India on at the Lakme Fashion Week (LFW) Summer-Resort 2013.  For that, he has partnered with Swades Foundation, an NGO working for the empowerment of rural India. He says he has researched a lot for the line. He says his inspiration from Swades might reflect in his films too.
"In times to come, I will be directing a film but it has nothing to do with Swades. I travelled a lot into the interiors of India where I realised that we have so many reasons to celebrate. Probably this inspiration reflects in my film, I don't know. You never know…I may take a bit of it back home and use it for my film," he added.
With inputs from IANS
ALSO READ: Why doesn't Rocky S want Bipasha Basu in 'Main Anna Nahin Hoon'?