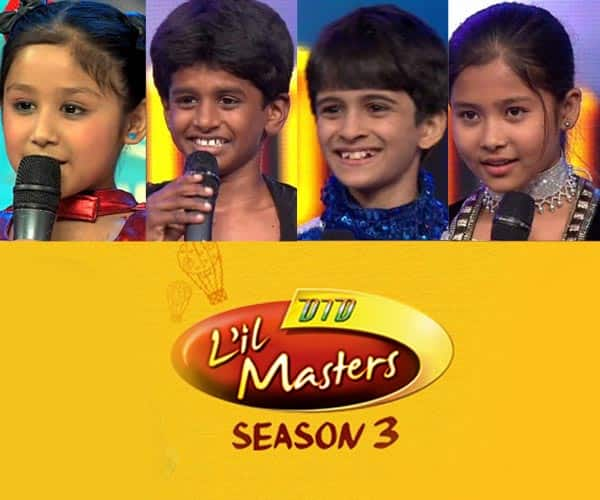 The dance reality show's grand finale will be held on June 21
Dance India Dance L'iL Masters 3 has reached the last stage of their third season. The grand finale of this dance reality show will be held in Pune on June 21. After a fierce battle amongst 17 little stars, Anushka Chetri and Hardik Ruparel from Sanam Ke Superheroes, Sadhwin Shetty from Rahul-Paul Ke Rapchik Punters and Teriya Magar from Omkar Ke Rockstars will fight it out in the finale.
Judges Geeta Kapoor and Ahmed Khan are pretty excited for the final day and couldn't wait to see who will be the winner of this entertaining season of DID L'iL Masters. All the four finalists have their own strengths. While Teriya has lovely expressions, Sadhwin is extremely energetic. The talkative Anushka is an audience's favorite while Hardik has mastered on contemporary, hip hop and folk dance.
So let us know Bollywoodlifers, who do you think will win the grand finale of DID L'iL Masters 3?