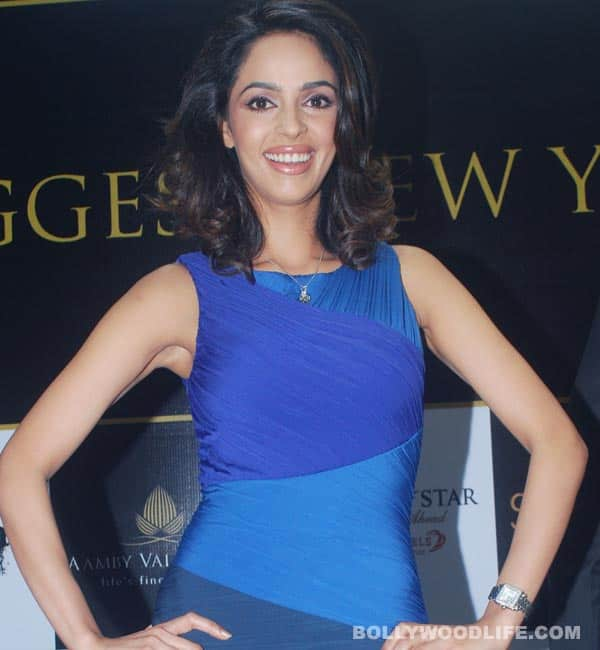 The Hisss actor is hoping to find her soul mate on her new reality show The Bachelorette India. We hear 1,27,000 men had sent their entries of which 30 contestants have been shortlisted and will get a chance to woo Ms Sherawat…
Mallika Sherawat wants a honest and charming man to sweep off her feet. Well, that's what she says in the promo of her show The Bachelorette India – Mere Khayalon Ki Mallika. And going by entries that she has received, we are quite curious to know all about the brave men who are ready to battle it out for their Khayalon Ki Mallika. Aren't you? So read on to know a bit about few of M's suitors who will put their best foot forward to pataofy our Jalebi bai.
Aashim Vaid – This 31-year-old from Jammu is not a typical romantic guy. But his straightforward attitude is what makes him a perfect suitor for our Bollywood sex siren, hai na? After all, Mallika too speaks her heart out most of the time!
Sanjay Mirani – This 38-year-old restaurateur from Mumbai is quite reserved and dignified. Best of all, he and Mallika share few common passions. We wonder if Sanjay also loves posing with Hollywood celebrities. Giggle…
Sudarshan Batra – This professor maybe 63 but when it comes to the matters of hearts – Dil toh bachcha hai ji. But will Mallika understand this? Going by the promo, wethinks not!
Akhil Talreja – This 28 year old hails from the city of dreams – Mumbai. Though laziness seems to be his biggest weakness, wethinks the show will get the better of him as he would be competing with 29 other men.
Udit Ohri – This young lad from Delhi is just 25 and has a double MBA to his credit. He is financial analyst and ready to become The Myth actor's humsafar.
Manu Punjabi – He is funny and his witty one-liners are hard to miss, we hear. So if this 32 year old lad from Jaipur can grab Mallika's attention with his sense of humour, then there's nothing like it.
Karan Sagoo – We have a firang (read geographically) in the competition too. 30-year-old Karan is from London and we are sure Ms Sherawat would fall for him after hearing his angrezi accent. But there is more than what meets the eye in this case. He speaks and composes songs in Pujnabi too. Perfect combo of desi-videshi, hai na?
Krishna Chaddha – This 28 year old from Udaipur is the knight in shining armour —when a damsel is in distress, this modern day Krishna will come to her rescue. We are sure this will surely leave Mallika impressed!
Out of these contestants, which ones do you think will be able to woo Mallika?