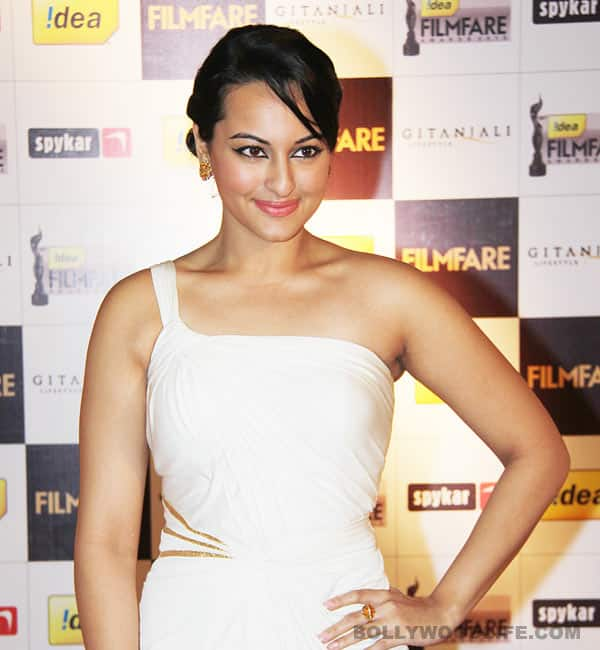 The babe wants to get something designed on her body, but there's someone she's facing strict opposition from
Lootera babe Sonakshi Sinha is greatly fascinated with tattoos. She has been planning to get inked for a long time now but hasn't been able to for reasons she disclosed in a recent interview.
It seems her mom Poonam Sinha is strictly against her daughter entering the tattoo brigade. The actor has been trying to seek permission but Mrs Sinha is reluctant to give her nod. But even if she does, what will Sonakshi imprint on her body. We hear she hasn't decided that yet. The only thing the voluptuous actor knows that it has to be something cute and pretty. So we assume the babe won't go for something intricate and complex. We hope she gets the much needed inspiration for the design she wants and of course the much needed permission from her mother too…phew!