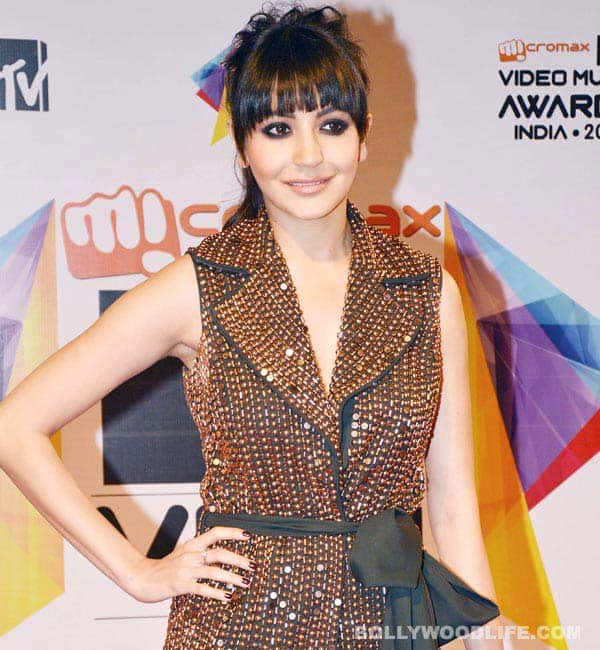 You heard it right folks, 140 it is. No, they are not for her to wear on press conferences or award functions, but are designed to make her look distinct in her next film
National award winning designer has apparently designed 140 costumes for Anushka Sharma. Khan has styled the retro look for Anushka Sharma in the film.
According to sources, in Bombay Velvet, Anushka Sharma will be seen playing a jazz singer of the '70s era. The makers of the film have left no stone unturned in order to give Anushka the perfect look and to make the entire venture believable.
Ranbir Kapoor is playing Anushka Sharma's love interest in the film. Although Sharma's look from Velvet hasn't been revealed yet, Ranbir Kapoor's look nonetheless made headlines where the Barfi! star is seen donning a blue waist coat and a black tie.
Based on Gyan Prakash's book Mumbai Fables, Bombay Velvet is a neo nor drama film directed by Anurag Kashyap. The story showcases how the city of Mumbai gradually shaped into a metropolis. The film will see Karan Johar, Raveena Tandon, Kay Kay Menon and Siddharth Basu in supporting roles. Bombay Velvet is set to release on November 28.