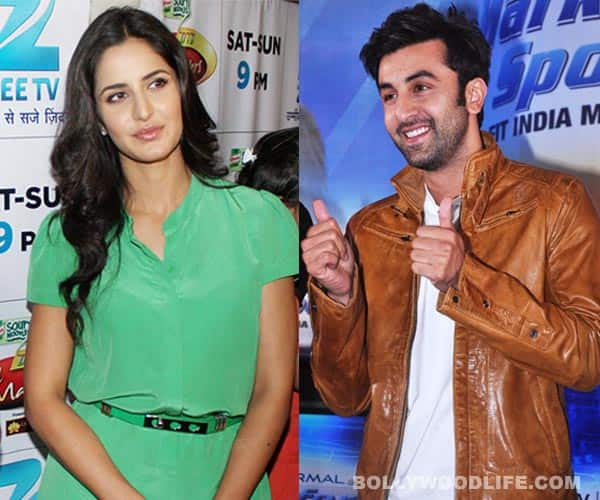 We wonder what's with the couple and why they are behaving so secretively..
Ranbir Kapoor and Katrina Kaif are trying to create an aura of mystery around their relationship, don't you think readers? We all know by now that the two have been dining at posh restaurants and heading off to exotic places for a long vacation when they get free time from work…basically they do things any normal couple would do. So what's with the hush-hush attitude?
Salman Khan has moved on, Deepika Padukone is focusing solely on her career – we wonder what's stopping these two love birds from making an official announcement. The reason we are getting all irritated is that recently the two were seen at the screening of Lootera and the sight of the paparazzi – they behaved as if they were seeing some aliens. RK instantly called the director of the movie, Vikramaditya Motwane and asked him to rescue them. VM instantly appeared in his car, picked the Kapoor kid from the spot and Ms Kaif left in her own car. Now doesn't that sound like a desperate attempt for publicity? Ridiculous…no?