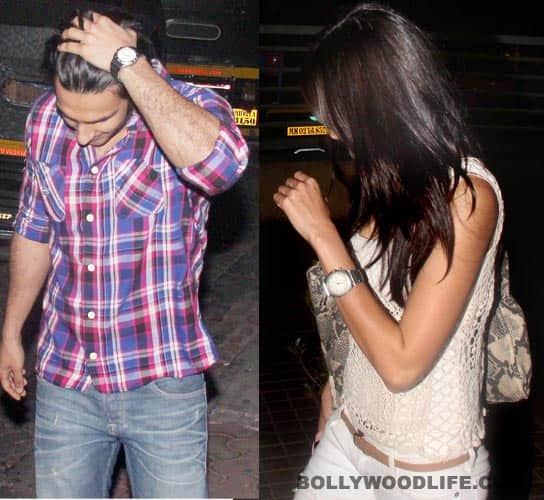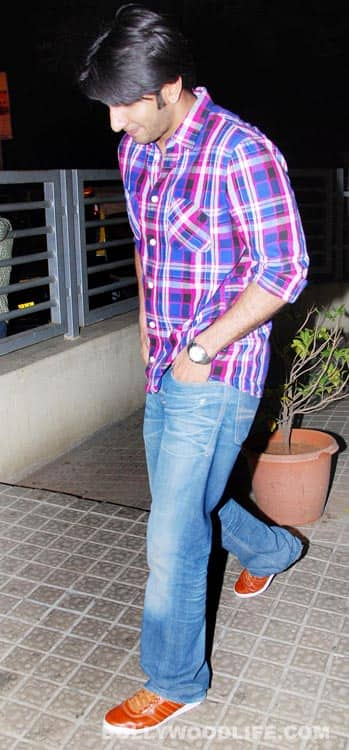 The two were recently spotted at PVR cinema and just when they saw the shutterbugs around, they started escaping as if they have committed a crime. While Anushka used her long mane to conceal her face, Mr Singh looked down coyly and blushed like never before

Anushka Sharma and Ranveer Singh are known for sharing are a love-hate relationship. Right from quarrelling with each other on chat shows to getting all pally behind the cameras, the Band Baaja Baarat actors have been going through a fluctuating relationship for quite some time now. Although the bone of contention between them keeps changing, we think Ranveer's friendship with Sonakshi Sinha still remains the main one. Now there's no denying that this is one helluva confused B-town couple. They can go to any extent to hide their offscreen chemistry from those around them, but little do they realise that the mask slips every now and then and that something is brewing between them is fairly obvious. All we can say is, Ranveer and Anushka please stop playing hide-and-seek with the media. Are you just in a state of shock that Ladies vs Ricky Bahl flopped or are you still trying to figure out your relationship?
Whatever may be your reason, we suggest you take a chill pill, 'coz you guys are still young and we would be happier if you get more wild rather than get more secretive!