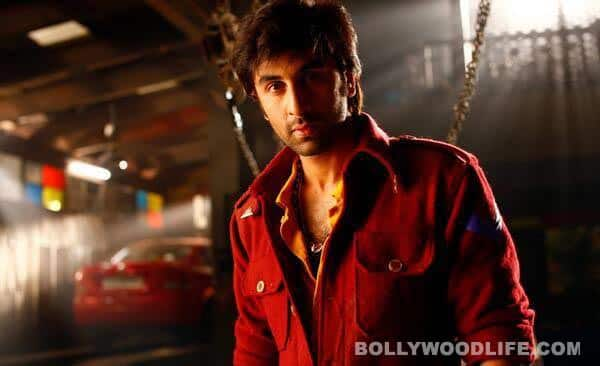 Apparently, the trailer of Abhinav Kashyap's upcoming action comedy has irked the Khan fans as they feel their screen idols have been projected in a bad light
Not only Shahrukh Khan and Salman Khan films sell like hot cakes, it seems like their names too are sufficient to make any film a successful proposition! Remember the Deols – Dharmendra, Sunny Deol and Bobby Deol too cashed in on Shahrukh and Salman's names in Yamla Pagla Deewana 2? Looks like, Abhinav Kashyap believes in a similar mantra , which is why he did something similar through his lead protagonist Besharam aka Ranbir Kapoor in the film's trailer. On Wednesday, as soon as the much anticipated trailer was unveiled on the social networking site, it caused a stir online with fans reacting to the alleged digs and spoofs against SRK and Sallu shown in the promo.
So when people and the media started pointing out that the makers used Shahrukh Khan's iconic song – Tujhe dekha to yeh jaana sanam from Dilwale Dulhania Le Jayenge sung by Ranboo while urinating in fields and Salman Khan's popular film name Chulbul when he says – Naam Chulbul rakhne se koi Dabangg nahi ban jaata to add buzz to their home production, director Abhinav Kashyap was ready with a quick response. "Chulbul is a name, and it has come from me and the DDLJ number opens the trailer to convey that the film is a romantic comedy."
Along with fans, a few notable film critics and industry experts took some time to share their responses to the trailer on Twitter. While Amod Mehra, popular film critic trashed RK's histrionics tweeting, "There is a very thin line between confidence and over confidence. If you don't believe me see the trailer of Besharam! Disgusting!" Whereas the leading exhibitor-distributor Akshaye Rathi was quite impressed with it. "I'd skip anything to watch this movie first day first show! Laptop ke saamne baithke seeti maari yaar!"
We hope SRK, Sallu and their fans don't get offended by Ranbir's Besharam act as it's just about their screen characters and nothing more!