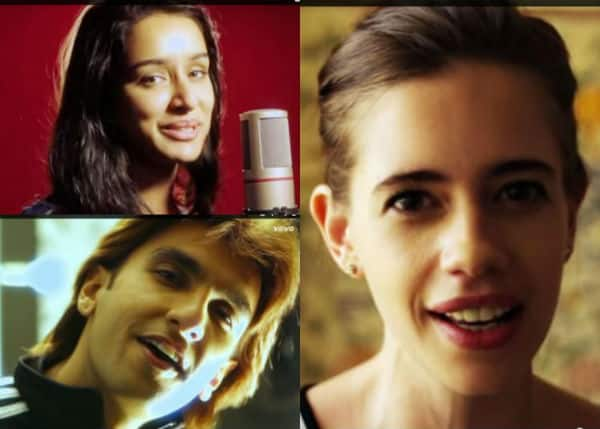 Read on to find out why the Ek Villain actor and the Dil Dhadakne Do actor singing the same song…
We recently stumbled upon a video wherein Shraddha Kapoor, Ranveer Singh and Kalki Koechlin are seen mouthing the words "Chase Every Dream". On probing further we found out that the actors consented to be a part of the video helmed by the musician  Mikey McCleary for his debut TV album TV Dinners. On listening further we realised that we have heard the song in a commercial before. Nevertheless the video was interesting as was the tune being crooned by singer Anushka Manchanda. The Ek Villain actor recently lent her voice to the female version of Galliyan hence we were upset to not hear Shraddha's melodious voice in this song. Ranveer Singh who is currently shooting for Dil Dhadakne Do looked, inspirational for the lack of a better word, sporting his ever-charming smile while urging the listeners to chase every dream of theirs! Kalki too looked stunning as ever as she looked into the camera and gave her effervescent toothy smile! 

Also seen in the video are singer Shaan and celebrity hair stylist Sapna Bhavnani.
Here is the video that is inspiring people to chase their dreams! Give it a listen and tell us what you think about it….