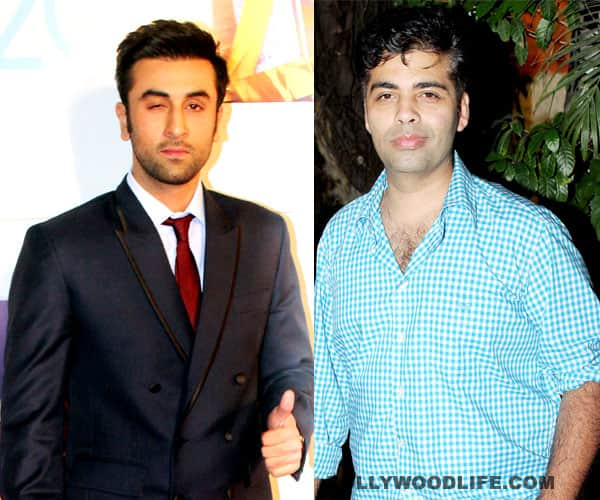 The two were rehearsing for a scene in Bombay Velvet and that's when the Kapoor lad and KJo had a laughter marathon
Karan Johar has produced Ranbir Kapoor's many films but the two will share the screen for the first time in Anurag Kashyap's Bombay Velvet. The two actors have already started shooting for the film in Sri Lanka last week. And we hear Karan surprised everyone by nailing his first few scenes bang on. But that's not the reason why Ranboo and his co-star were in splits.
The Wake Up Sid actor and his producer were rehearsing a scene and KJo was trying his best to look serious and getting ready to deliver his dialogues. That's when Ranbir couldn't control himself and started laughing. Looks like Mr Kapoor is having a hard time to get used to KJo's new role.
Later, even Karan and Anurag  joined Ranbir and the trio had a good laugh before the shoot resumed.