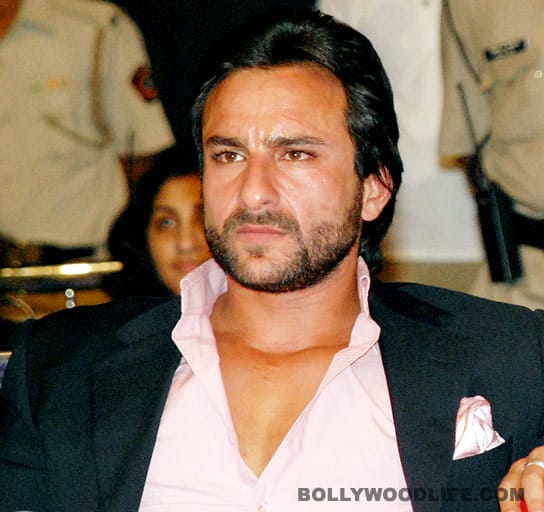 After the recent brawl episode brought his argumentative side to the light, Saif admits that even though he has a polite side to him, he can get confrontational if provoked
Saif Ali Khan is miffed with the way in which he's being portrayed in the media after his punching incident at the Taj hotel. Almost a week after that infamous brawl, the Agent Vinod actor has come out and accepted that celebrities do need to set examples by being more responsible and should not lose their temper. It is apparent that Saif is sorry about the way he reacted to the incident but he also believes that just like any other individual he has an angry side to him but that aspect alone does not define him as person. "One needs to understand that there is a sophisticated and polite side to me. But there is also a side that gets into arguments if provoked," said the 41- year-old in an interview.
A recent report in a daily portrayed Saif in a negative way by saying that the actor is an angry individual who tries to portray himself as a renaissance man who reads tomes but he is a brat in reality. Saif criticized the report. "Can't a man who reads books get wild?" he asked. We don't entirely disagree with Saif's defence. Although we know that celebs are always in the public eye and are expected to be at their best behaviour, they are also human beings after all, and it's human to err, isn't it?