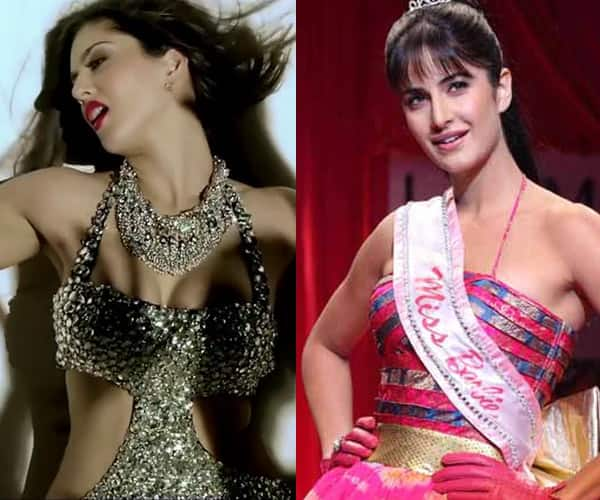 Oh, it has nothing to do with her adult star image, peeps, or does it? To find out why she's Baby Doll and not Barbie Doll, read on
Sunny Leone has yet another sultry number picturised on her in her upcoming film Ragini MMS 2. We hear that the makers of the film earlier intended to include Barbie Doll in the lyrics, but then decided against it and went with Baby Doll instead. So, what is the reason that Sunny Leone can't be a Barbie Doll like Katrina Kaif? It's quite simple. The filmmakers didn't want to invite any controversy over copyright issues by using Barbie doll in the lyrics of Sunny's next hot dance number in Ragini MMS 2.
Remember when the adult star's item number in Shootout at Wadala was renamed from Laila teri le legi to Laila tujhe loot legi. Of course, the reason was very different back then and the filmmakers wanted to avoid an A certificate for the film. But considering Ragini MMS 2 stars Sunny Leone, the makers didn't want to risk and invite trouble. Barbie doll is one of the most popular play items among young girls and it's a trademarked term too. For this reason, the lyrics were changed from Barbie Doll to Baby Doll. And of course, using a term like Barbie doll, which is loved by kids, in a horrex (horror and sex) film wouldn't be received well by the Censor Board.
But you know what? The filmmakers realised this only post-recording and that's when they decided to re-record. We hear that Kanika Kapoor has re-recorded portions of Baby Doll already.
Well, wethinks that Ekta Kapoor certainly made a wise choose by changing the lyrics, and of course not just for copyright issues. But also 'coz, not many parents would've been happy to have Sunny Leone, who endorses one of their essential safety products associated with their kids' favourite brand of toy, hai na?