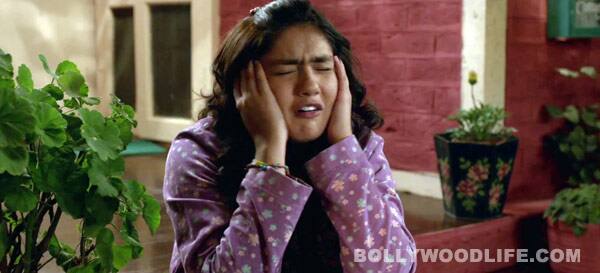 The lead protagonist from Karan Johar's Gippi who wants to become a hot babe, eventually ends up fiddling with just her name… Confused?
In the latest fun song Baby se baby doll from Gippi, child star Riya Vij is seen making every effort possible to lose those extra kilos and turn herself into a rapchik babe to impress the hunk played Tahaa Shah. Accordingly, she sets off on her mission and starts accomplishing it, as seen in the song. Like Gippi, we too set off on our mission to make you laugh – this time translating the funny lyrics of this Hindi-Bhojpuri fusion number. Enjoy!
Oh muniya kaisan julamwa dhaibe
Saadi khichdi pe tadka lagaibe
Oh baby how atrocity bestowed
Plain khichdi on add-ons hit
Oh besan ke laduaa pe chocolatewa rakhba
Laage oh zulmi tu makkhan butterwa
Oh Chana dal flour sweet balls on chocolate keep
Look oh ruthless you butter makkhanwa
Ho aisan remix aur thoda gudiya
Naam baby se, Naam baby se
Naam baby se baby doll hoi gawa
Naam baby se baby doll hoi gawa
Ho like this remix and little doll
Name Baby to, name Baby to
Name baby to baby doll happened
Name baby to baby doll happened
Find out the real reason when this Karan Johar's light-hearted movie releases on May 10.