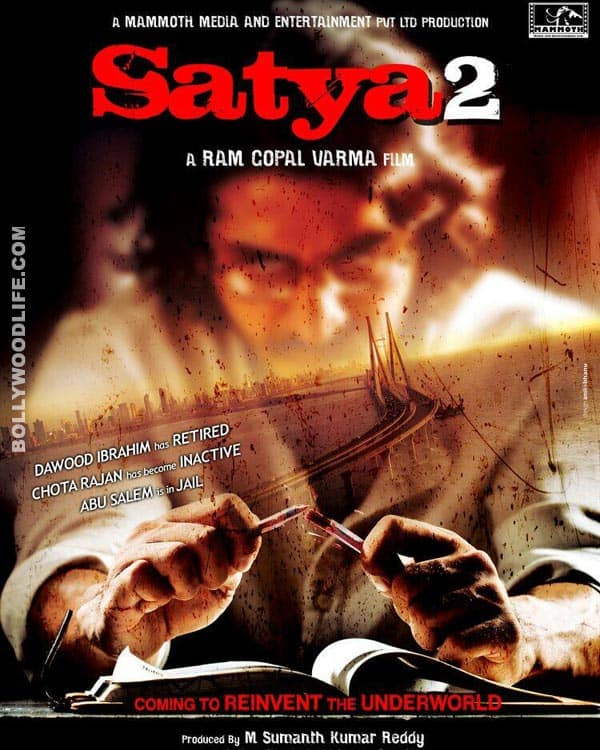 After watching RGV's new movie today we decided to revisit the fiery dialogues of his cult success and twist them, BollywoodLife ishtyle…
Ramgopal Verma's Satya is a cult classic. The film exposed the underbelly of Mumbai and the infamous gang wars in an unapologetic manner. Sadly, the sequel to that movie, Satya 2 neither has the plot nor any explosive dialogue. So we decided to go back to the original and convert the popular lines from the film into English. The result of our effort, as always, got a little lost in translation….
Poochne ke liye zinda rehna zaroori hota hai
To ask staying alive is a must
Apne dhande main woh jeettata hai jo pehle haath mart hai
Our business in he wins who hits the hand first
Mauka sabhiko milta hai
Opportunity everyone gets
Agar marna ho toh bolne ki kya zaroorat?
If kill why then talk is necessary?
Hume unke darr se faayda hain unke maut se nahi
We have profit from their fear not from their death
Karna hain toh karna hai
If have to do then have to do