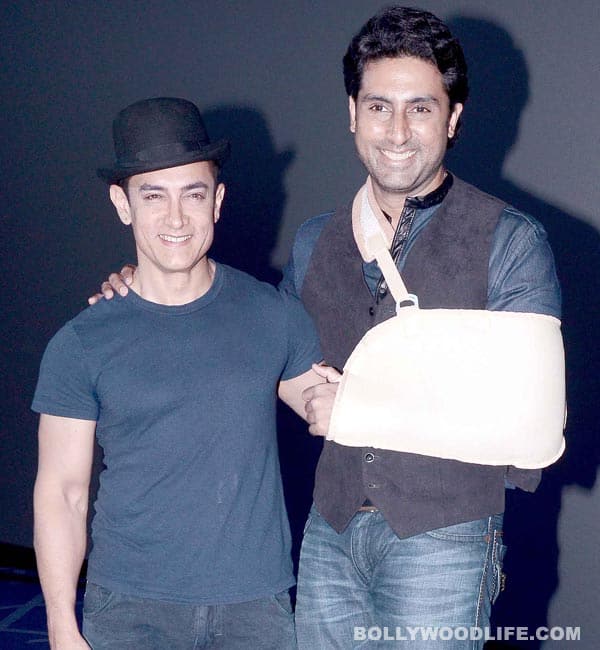 Apparently, Aamir was miffed with the media as reports about him not allowing Abhishek to be part of Dhoom:3 promotions were spreading thick and fast
Much has been said about how Abhishek Bachchan wasn't invited to the song launch of Dhoom:3 and how the makers later went and reportedly apologised to the star. Rumours were also rife that Aishwarya Rai Bachchan's hubby dearest wasn't liking the fact that Dhoom:3 baddie Aamir Khan was hogging all the limelight. All these reports about Aamir not wanting Jr Bachchan to be part of media rounds irked Mr Perfectionist. But Khan cleared the air with his co-star before things turned worse.
Before the press conference of Dhoom:3 which was held recently, Aamir apparently called up Abhishek to make sure there was no misunderstanding between them regarding the media reports. We have learnt that Abhi laughed off the reports and told his onscreen dushman he doesn't need to clarify anything. Aww isn't that sweet?
Now that everything is sorted between Kiran Rao's hubby and Abhishek, we are sure Aditya Chopra and his team must be relieved. After all, Dhoom:3 is being said to be the biggest release of this year and no filmmaker wants too much negative publicity when the film is just around corner, hai na?