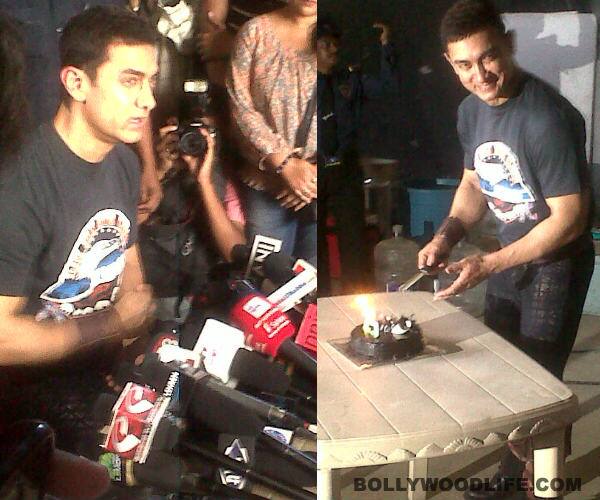 On the first day of the shoot for Qayamat Se Qayamat Tak, the perfectionist star almost lost his cool…
Aamir perfectionist Khan completes the silver jubilee (25 years) of his film career today. In between takes at the shoot of Dhoom 3 at a nearby studio in Film City, he took a break for for a quick media interaction and explained why the first day shoot of Qayamat Se Sayamat Tak wasn't a good one for him. And he had his audience captive….
"I remember first day of shooting QSQT. We were in the middle of the jungle; it was an early morning shoot. Mansoor Khan saab wanted to picturise the scene featuring only me and Juhi. All of a sudden there was fog all over and we waited for it to fade, to go away. You won't believe – we waited for eight hours and couldn't shoot the scene, as it was too late and everybody was tired. I was terribly upset, since it was my first day on the sets. I couldn't sleep that entire night. But I wasn't superstitious – people say start achchi na ho to end achcha nahi hota, but look at me…! The film was a superhit and today those who've worked on the film and associated with it will meet at a special screening. We'll see the film first and later head to Mansoor saab's house for a special dinner."
Congrats Aamir…and of course everyone associated with this landmark movie!