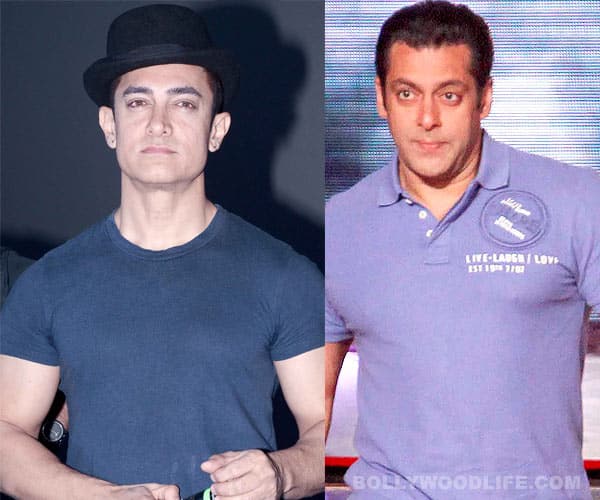 Mr Perfectionist made his charming presence felt last night on the popular chat show Koffee With Karan and spilled the beans on many aspects of his professional and personal space. But the one that got us hooked was Aamir's equation with the superstar Dabangg dude
As Aamir Khan turned up on Koffee with Karan last night with a charming grin on his tiny face, his relaxed body language clearly suggested that the man was in the mood for a frank conversation. The first segment of the show started on an interesting note when the chatty host Karan Johar quizzed Aamir on his equation with Salman Khan.
Salman, of course, is good friends with Aamir now, but the two did not quite hit it off from the word go." In Andaz Apna Apna I had a very bad experience working with Salman Khan. I didn't like him then. I found him rude and inconsiderate. After tasting the experience of working with him I just wanted to stay away from Salman, " confessed Aamir.
So how did the things between the two change over the years and when did the two start bonding big time? "Salman walked into my life when I was at my lowest. I had gone through a divorce with my wife. But later we bumped into each other and he expressed his wish to meet me. We met again and drunk together and we connected. And it began as a genuine friendship and it has only grown," said Aamir.
Today both Aamir and Salman continue to rule the roost with their unquestionable star powers, but Aamir still believes that bhai is the ultimate king of the business as he has the true star power to draw the audience by shaking his..err belts, collars and goggles!
Do you agree with Aamir, BL readers?