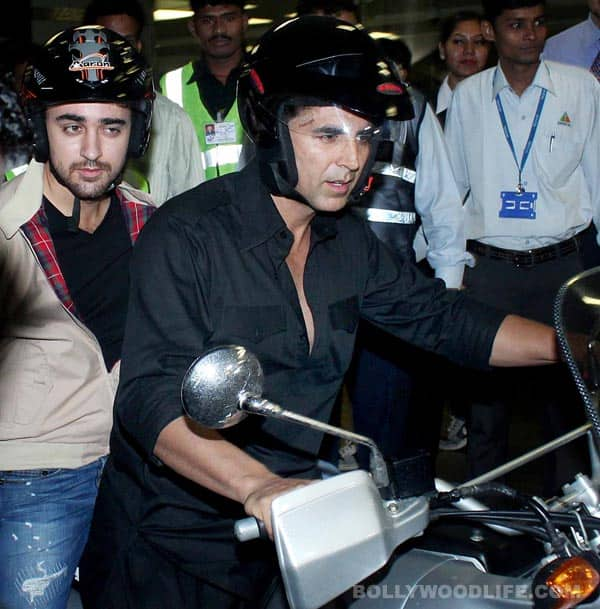 The Once Upon a Time in Mumbai Dobaara actor is ignoring his wifey…Read on how to know how!
No we are not talking about the bond between Akshay Kumar and Sonakshi Sinha, in fact we are inferring to the connection between Akki and our other hero, Imran Khan.
Akshay, Imran, Sonakshi and Twinkle Khanna have just returned from an international promotional tour, and were spotted at the airport. While Twinkle and Sonakshi took the car back home, Akki and Imran were seen riding a two wheeler.
Akshay took Imran as his pillion and surfed through the town and our photographer caught them in action. Their camaraderie seems genuine, looks like Imran found a good friend in his co-star. In a recent interview the chocolate boy said, "It is impossible to dislike Akshay! He always has some interesting story, some anecdote, koi kissa or a funny joke to tell. He will convert you into an Akshay Kumar fanatic within the first five minutes of your meeting. I have become a life-long fan of Akshay Kumar now." Boy, do we agree!