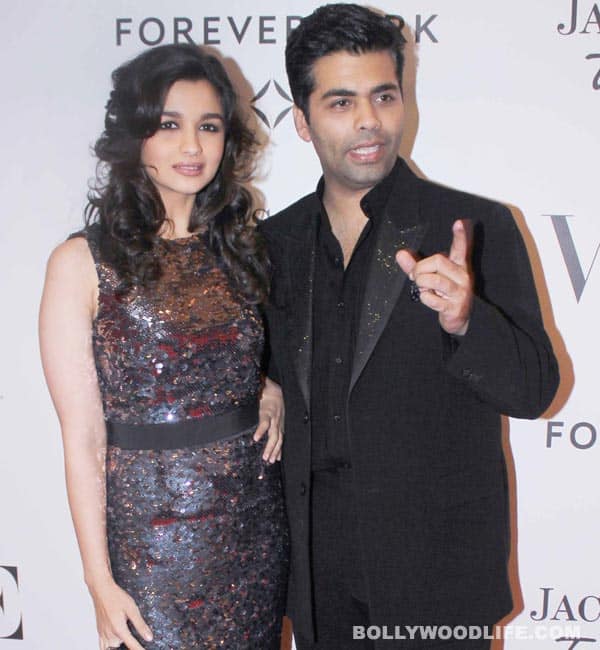 The Student of the Year actor chose to make her silver screen debut with Karan Johar's Dharma Productions instead of taking an easy path of working in her father's film. Are the Bhatt camp's movies too bold and intense for the young gal?
Karan Johar might claim that his films are frivolous, but we know that his over-the-top romantic sagas provide an ideal platform for young actors to be seen on a larger scale (if not exactly providing them a stage to display their acting capabilities).
Ask Alia Bhatt, daughter of noted film maker Mahesh Bhatt, and teenager will tell you why she opted to make her big screen debut with KJo's upcoming production Student Of The Year instead of just telling her father to make a film for her. "I had decided that I would not start off with my father's production only because it's an easier option. For this film, I had to work for it, like lose weight, prove myself, etc. There were around 500 girls who had given the auditions along with me. If it were for my father, he would not have auditioned another girl alongside me. He would have just roped me in. I wanted to learn it the hard way. I wanted to make it by myself," said Alia in an interview to daily.
Alia also maintains that she is not a trained actor "I have no experience about films and acting. I have not done any training. So my whole stint has been a learning experience. I didn't even know the 'A' of acting," she said.
Clearly, to work in her father's intense films like Saaransh and Zakhm the 19-year-old gal needs to hone her acting skills. But to work in a KJo film all she needs to do is to look pretty all the time and croon a romantic number in an exotic foreign locale with her young co-actors. If that doesn't work for her, she has Vishvesh Films to fall back upon. Right, Alia?