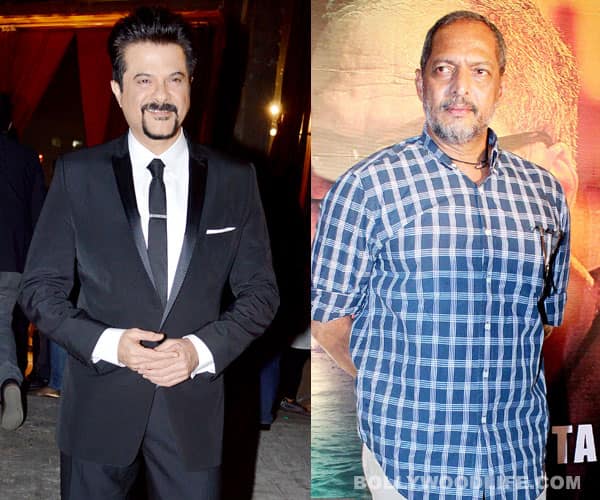 Buzz is that the two experienced actors didn't want to ruin their 'family man image' by working with the adult movie star
Sunny Leone's gyrating dance moves in the item song Laila from the Anil Kapoor-John Abraham starrer Shootout At Wadala were used extensively in the promotion of the movie, and that definitely helped bring audiences in to single screen theatres. The movie had a great first week run at the box office. But if that makes you believe that the audience and B-towners today are a liberated lot and have welcomed Sunny into the Indian film industry with open arms, you are mistaken.
We hear that recently Bollywood's most experienced actors refused to work with the porn star because they didn't want to ruin their 'family image'. The stars in question are Anil Kapoor and Nana Patekar. And it made us wonder why they didn't think of their image when they romanced girls half their age – young enough to be their daughters (case in point: Nana Patekar opposite Mallika Sherawat in Welcome and Anil Kapoor opposite Sameera Reddy in Race and Ameesha Patel in Race 2).
The story goes that director Aneez Bazmi was keen on casting Sunny in the role Mallika Sherawat originally played for the sequel of Welcome, called Welcome Back, but had to change his mind because the two actors refused to work with her. Anil seems to have realised that he's okay with Sunny being in his movie, as long as it's just for an item number. But he doesn't want to be seen in the same frame as the adult movie star. And since when did Nana Patekar become a 'family' man? The actor, who has often made acidic statements about his colleagues in Bollywood, seems to have found just one more thing to have an opinion about! Have you never watched porn, Mr Patekar?
While producers like the Bhatts and now Ekta Kapoor are cashing in on the sensational background of Ms Leone to bring in the moolah, the acceptance of an adult porn star into the industry seems just a farce. Will the A-grade leading men in B-town agree to be cast opposite Sunny in the future? Will we see Shahrukh Khan or Ranbir Kapoor or Imran Khan romance the porn star any time soon? We doubt it!
What do you think?