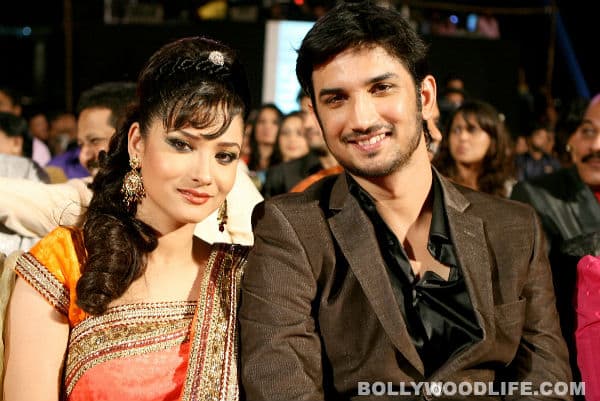 Lovers' tiff is a common episode between couples, but how often do you see this in public and that too between celebrities?
According to recent rumours, Ankita Lokhande and Sushant Singh Rajput had a lovers' tiff in full public view which turned ugly after Ankita slapped Sushant.
Apparently, Sushant was shooting at Yash Raj Studios and Ankita walked in demanding to have a word with her fiancé. When Sushant came out, the two were apparently seen arguing over something. Although no one could really make sense of what the heated argument was all about, rumours suggest Ankita was irked by the actor's kissing sequences onscreen. But why would the lady take it out on him now? Wethinks, the fight was about something else completely.
A little birdie chirps, Ankita demanded for Sushant's phone; she checked it, returned it to him, said thank you and then slapped him. Although there were only a few observers at the scenario, we hear that Sushant was too choked to respond.
Now the couple is going around claiming that such a thing never happened. And they have no clue where this rumour even came from. So was this a figment of someone's wild imaginations? We doubt! Wethinks, there can't be smoke without any fire. The duo may not accept it now, but we have decided to be patient and wait until we hear something more on this soon.
Until then keep watching this space for more…