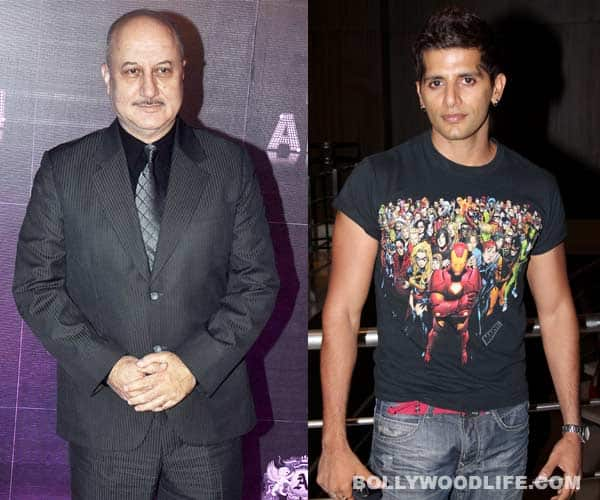 It was a rare moment when we saw Bollywood's cool man in a hot headed avatar
Anupam Kher has portrayed the funnyman onscreen. The actor has always been jovial even in person, however telly actor Karanvir Bohra got to witness a complete different Mr Kher. Anupam was at the Life OK Screen Awards bash which was hosted by the Dil Se Di Dua…Saubhagyavati Bhava actor. Karan who takes to the stage for the first time as the host had a little difficulty and was caught fumbling with words. Anupam Kher who runs an acting school of his own decided to tutor Bohra during this show. Karan got Mr Kher's name wrong and here's what the veteran actor said, "Mera naam announce kardo phir, kahi galti se misprint nahi hua ho bhaisaab. The next time if there's a mistake like this accept it honestly and don't try and cover it." This unexpected remark from Kher left Karan red faced.
We're sure that Karan will make sure that he rehearses well for his future live shows well and that one name that he will never get wrong or fumble will be 'Anupam Kher', na BollywoodLifers?