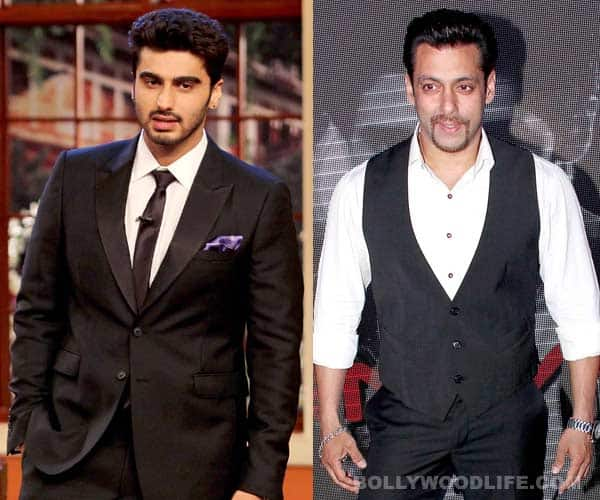 The 2 States actor recounted how Salman Khan played an important role in his life to make him become what he is today and why his mother talked to the Dabangg star before bidding her final adieu to the world
Arjun Kapoor is a sensitive guy. The 28-year-old is cool, calm and composed even if he tries to be funny all the time. He appeared to be very reticent after the release of his debut movie Ishaqzaade, but when we met him recently the young star appeared to a lot more relaxed and confident in his own skin. Arjun believes that it was Salman Khan who made him what he is today. From being an overweight guy who flunked his class 11 exams to being a successful young prospect in the filmdom, Arjun has come a long way. The credit for this evolution, Arjun maintains, should be given to Salman. Arjun's mother Mona Kapoor who breathed her last on March 25, 2012 knew Salman's contribution in making Arjun believe in his abilities. In fact, she made her last call to Being Human star, before she passed away, recounts Arjun.
"The last call my mother made from the hospital bed was to Salman bhai. She knew about her condition by then. She thanked him for me having become an actor because of him. He told her that he would take her abroad but within a week, she passed away. He came to the funeral. Till he had come, the media was standing almost on top of the pyre. But he came and ensured I got some privacy. When he came home that day, it was the tightest hug I have ever given him," said the Ishaqzaade actor in an interview recently.
With three successful movies under his belt, Arjun is low looking forward to the release of 2 States. We are sure he is making Salman bhai proud with his craft and his solid determination!